Monthly Wrap Up | January 2023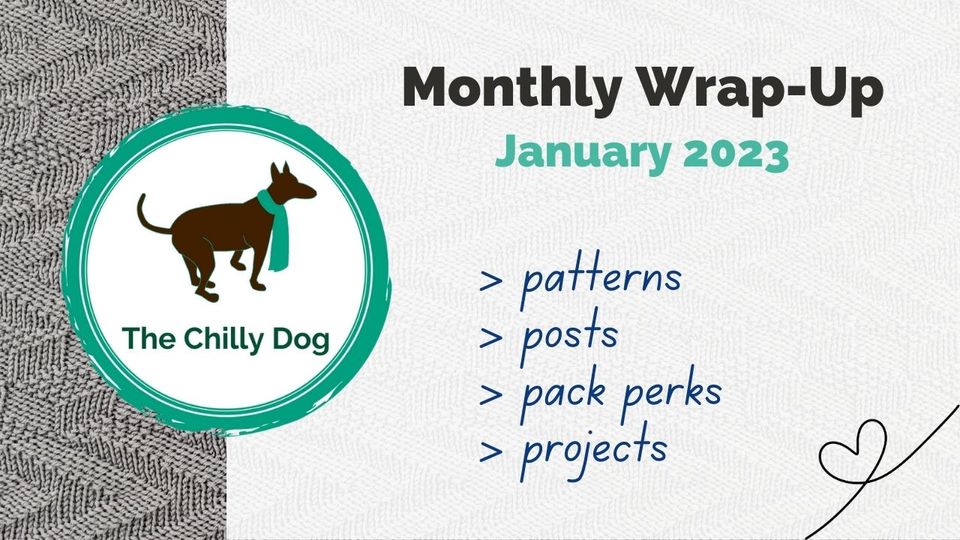 Patterns
Welcome to our monthly wrap up. Let's start things off with patterns. New in the pattern shop this month is the Poolhouse Poncho that I am wearing today, and I've actually been wearing it quite a bit in the cooler weather.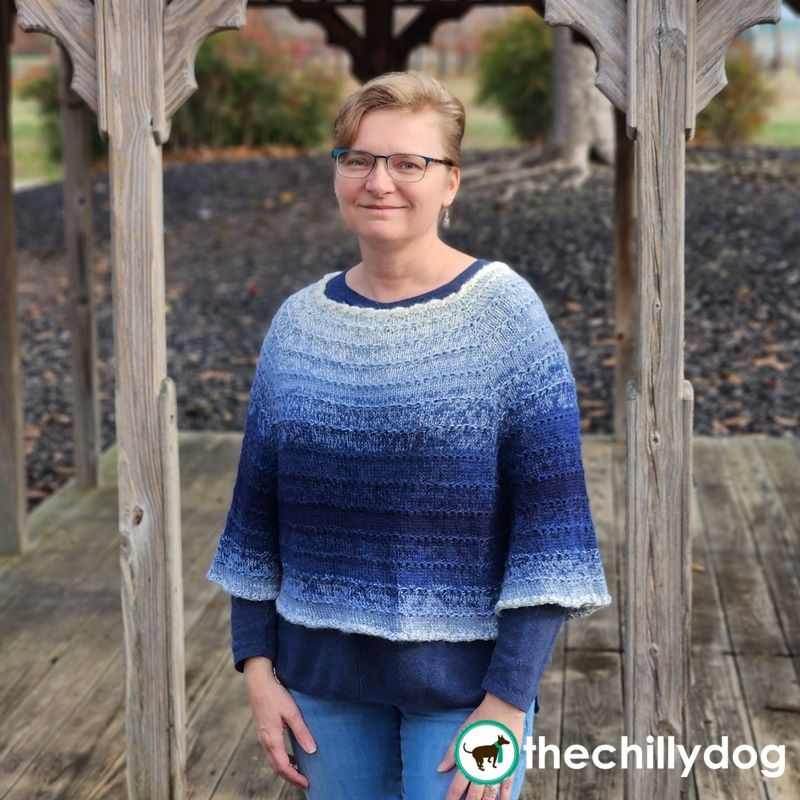 Poolhouse Poncho: Knitting Pattern
This easy-to-wear poncho pattern is knit in the round, from the top down and has simple raglan shaping. There are evenly-spaced, dimensional stripes to accentuate the stunning color shifts which naturally occur in the recommended HiKoo Concentric yarn.
Get the pattern
Today we're expecting temperatures in the mid-60s, so instead of pairing my poncho with a long-sleeve shirt, I'm actually wearing a short-sleeve T-shirt underneath and it's quite comfortable. I think this piece is going to transition quite nicely from winter into spring.
Pack Perks
Visit our Pack Perks page for these treats:
Our free pattern this month is the Poolhouse Poncho
Our next virtual Stitch Counsel meeting will be on Friday, February 3rd at 3:00 PM Central time
New Posts
Projects
A while ago I spun up some absolutely luxurious camel and silk fiber into yarn, and I've been trying to figure out what I want to make with it. I finally settled on a project and made myself some fingerless mitts. I wear fingerless mitts quite a bit in my studio when I'm typing because they keep my wrists supported and my hands warm.
And of course I can't have fingerless mitts without a matching hat or something to keep my ears warm when I go outside. So I'm just about to finish up the hat that matches my mitts.
I also have another project on my needles right now. I'm using a new-to-me yarn that's been out for awhile, Schoppel Das Paar, and I have paired it with some Zitron Trekking Sport.
This is my first time using the Das Paar, and even though this looks like a single hank, there's actually two hanks of yarn wrapped up in one and they match perfectly. When you knit, the color stripes in the same way on both hanks.
Expect to see a new sock pattern, featuring a true afterthough heel, where we'll cut into the sock to create the heel opening, in mid-February or early March.
---
Yarn, Needle & Notion Support Provided by

---