Monthly Wrap-Up | October 2022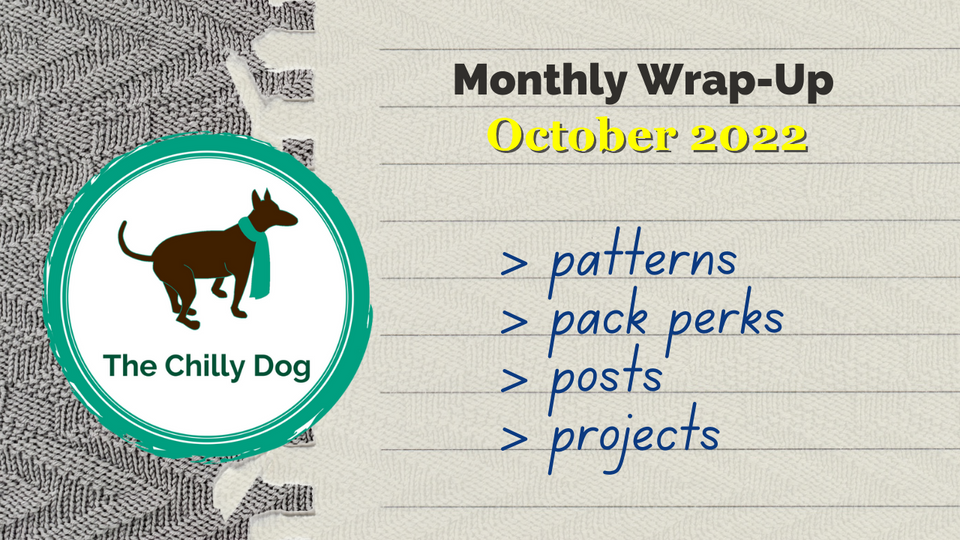 Patterns
Welcome to our monthly wrap-up. Let's start with patterns. This month, a new pattern landed in the shop, and it's the Duck Pond Shawl that I am wearing right now.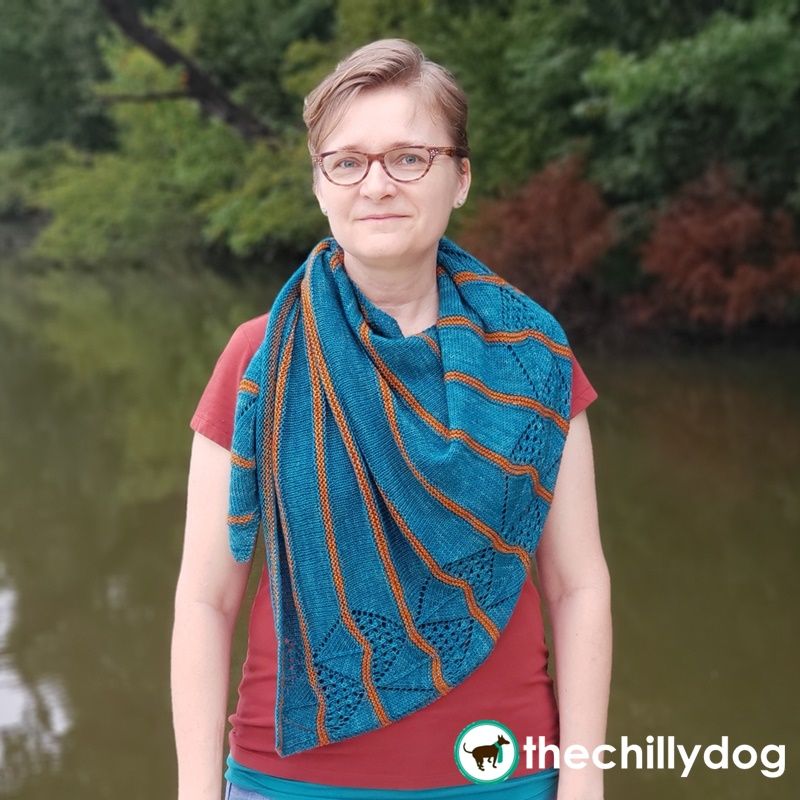 Duck Pond Shawl: Knitting Pattern PDF
This slightly asymmetric, triangular shawl was inspired by the Muscovy ducks who waddle around the Treasure Goddess Yarn studio. Duck prints walk their way up the straight edge of the shawl as you knit. Contrasting garter ridges add a pop of color and texture.
Get the pattern
The shawl was knit with Treasured Yak Toes Sock Yarn, hand dyed by my friend Christine at Treasure Goddess Yarn. Now if you have ever been to Christine's studio or even visited the Treasure Goddess Yarn Instagram page, you are likely familiar with the flock of Muscovy ducks that wanders around the yard, around her studio space.
The shawl has cute little duck footprints waddling up the edging, just like the ducks that waddle around Christine's yarn barn. So it's a lot of fun to knit.
Pack Perks
Visit our Pack Perks page for these treats:
Our free pattern this month is the Duck Pond Shawl
Our first virtual Stitch Counsel meeting will be on Friday, November 4th at 2:00 PM Central time
New Posts
Projects
I have just started doing a little bit of swatching with HiKoo Concentric yarn. This is my first time using it, and I'm really excited to see how it works up, but before I can incorporate it into any sort of pattern or design, I need to practice a little bit and see what stitches look nice and, and how it works and how it washes up, and then we'll get it into a new design.
Also, on my needles right now is a pair of socks with some leftover Emma's Yarn, and I'm not really using any particular pattern on this one. I'm just kind of winging it as I go. The yarn for these socks was left over after I wove a scarf on my rigid heddle loom in preparation for a clasped weft weaving class.
---
Yarn, Needle & Notion Support Provided by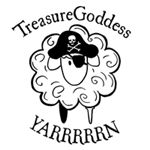 ---