3 Ways to Weave in Loose Ends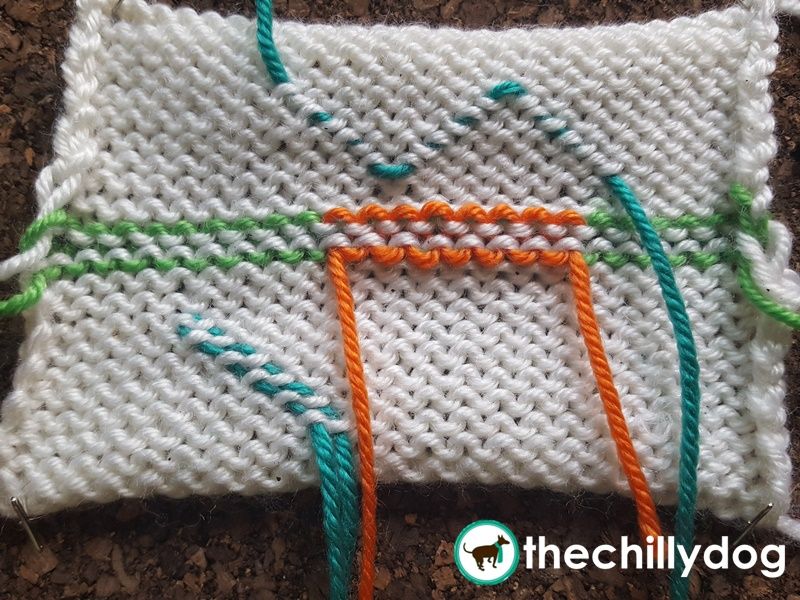 I have yet to meet a knitter that enjoys weaving in the loose ends. But after spending hours, days or even months creating a knit piece, neatly tucking in those yarn tails is necessary to give your work that finished look.
Although some people may strongly disagree with what I'm about to say, there's no single "right" way to weave in the ends. It depends a lot on what you have made, the stitches in your design and the type of yarn you have used.
No matter how you choose to weave in the ends, there are three important guidelines to consider:
The yarn ends must be secure so your work doesn't unravel after the first wash.
The yarn ends must be inconspicuous so they don't detract from your design.
The yarn ends should be woven in so they do not interfere with the elasticity of your fabric.
When you are knitting a pieced garment, like a sweater, it's not unusual to weave the loose ends into a seam. For items like hats, scarves, blankets and socks, it can be a little trickier.
I knit up a little stockinette swatch to demonstrate three different ways to weave in your yarn tails - the duplicate stitch method, a zig-zag method and a double diagonal method.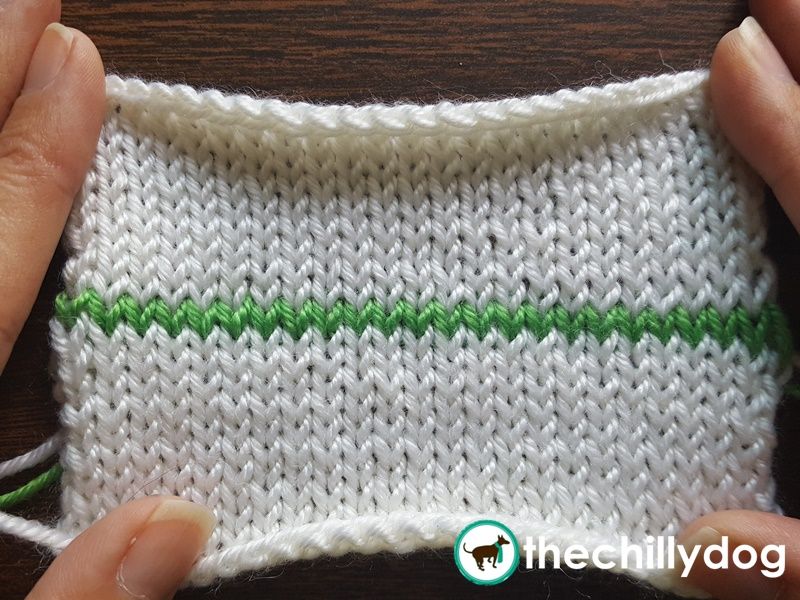 Duplicate Stitch
Some experienced knitters will tell you that using the duplicate stitch is the proper way to weave in the ends. The idea of the duplicate stitch is to copy or trace the path of one row of stitches, on the wrong side of your knitting, as you weave in the end of the yarn, hence the name.
For demonstration purposes I knit one row of my white swatch in a green so you can easily see the path I duplicated in orange.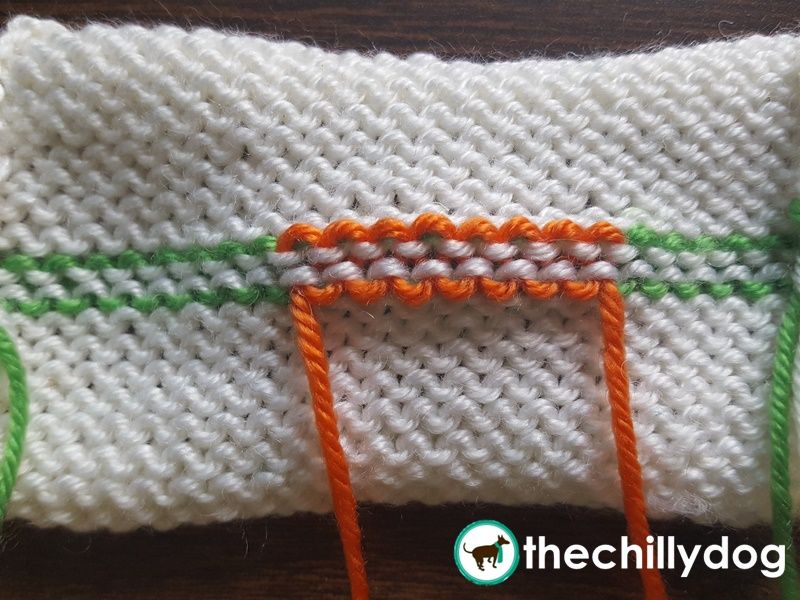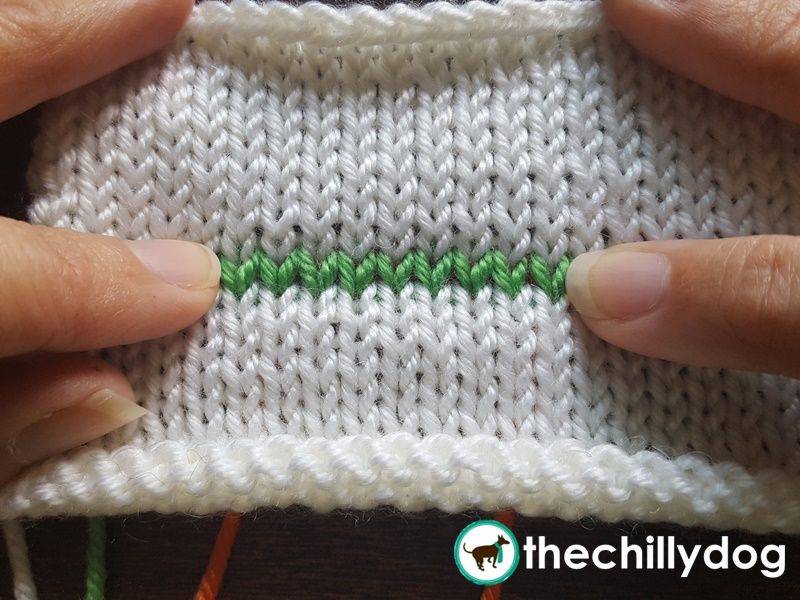 Zig-Zag
The Zig-Zag is usually my favorite method for weaving in loose ends because it is very inconspicuous and does not add as much bulk as the duplicate stitch.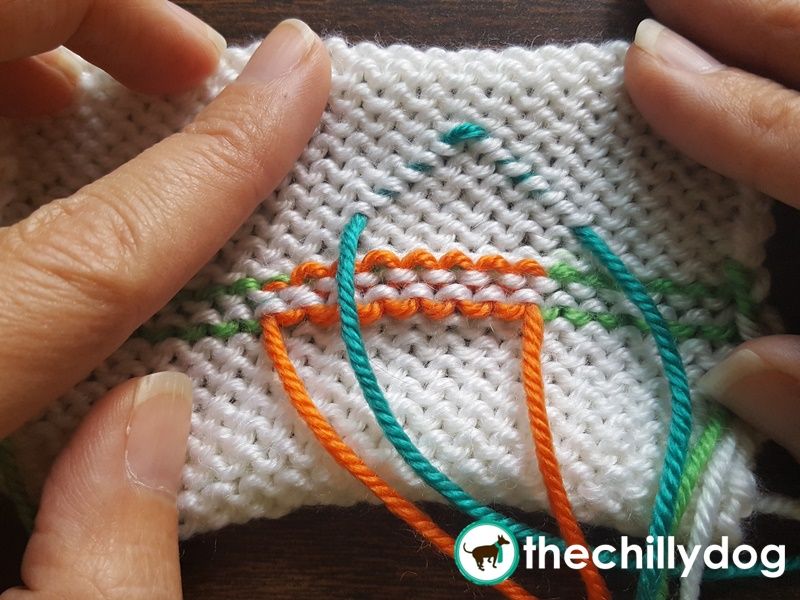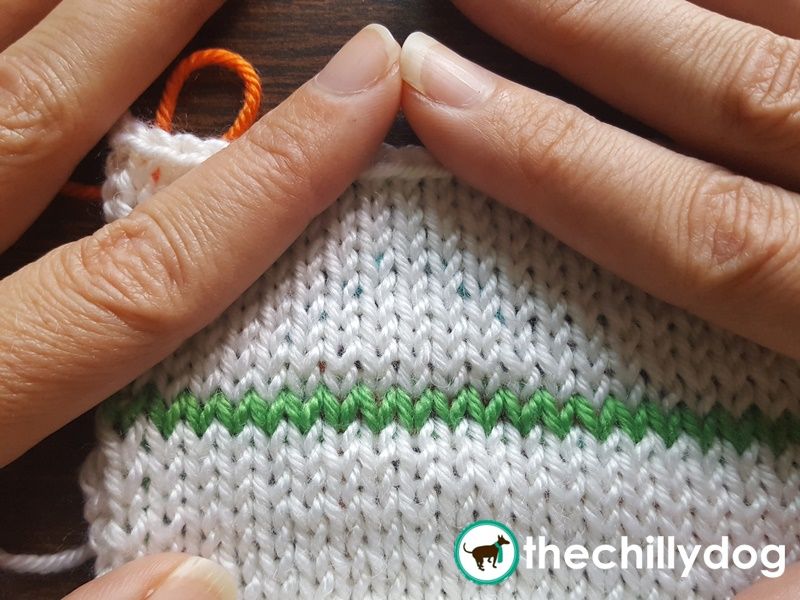 Double Diagonal
This method is very secure, but it is a little more bulky and noticeable than the other two methods.