Backward Loop Cast On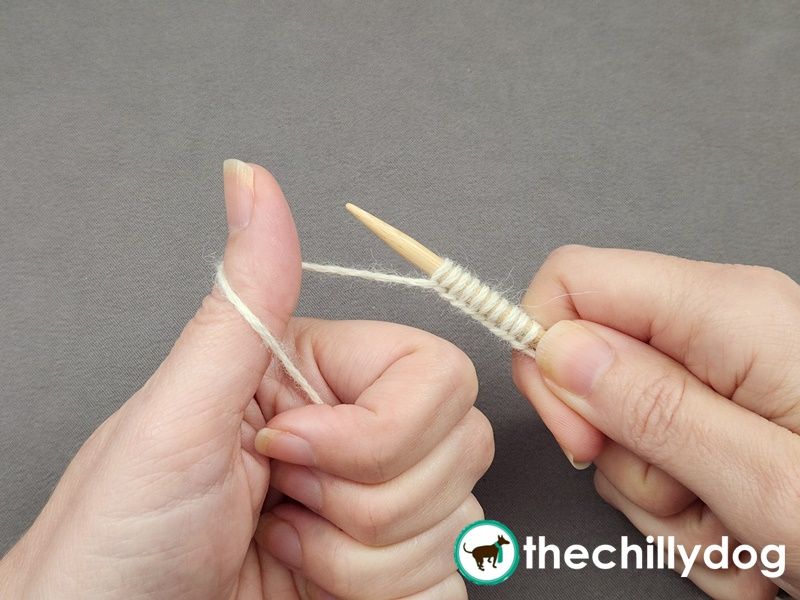 Even though the backward loop cast on is arguably one of the easiest ways to cast on stitches, I'll admit it's generally not one of my favorites. It can be difficult to maintain an even tension as you cast on stitches and the first row of knitting is rather fussy. Still, it has it's place and can be handy in many situations.
Lesson Notes
Chapters
Introduction
Backward Loop CO
Working the First Row
Loop CO
The Relationship Between the Backward Loop and Long Tail Cast Ons
Final Notes
Pattern: Poolhouse Poncho
Yarn: HiKoo Concentric
Needles: Skacel by addi Click Bamboo Interchangeable Needles
---
Relatives of the Backward Loop CO
Loop CO
If you're wondering what happens if you accidentally rotate your thumb in the opposite direction as you make your loops, there's good news and bad news.
Instead of creating a backward loop cast on, you've done what's known as a loop cast on the good news is it will be a whole lot easier to knit the first row. However, with a loop cast on your knitting will have a much loopier, open edge than with the backward loop cast on which may or may not be the effect you desire.

Long Tail Cast On
If you are familiar with the long tail cast on, you may have already noticed that the thumb motion is the same for it and the backward loop cast on.  

Essentially, when you're doing a long tail cast on, you're creating a backward loop with your thumb, then knitting a stitch into it. So, you're casting on and working the first row of stitches at the same time. This makes it a lot easier to maintain an even tension across those cast on stitches, and it eliminates that fussy first row that follows the backwards loop.
---
Yarn, Needle & Notion Support Provided by

---