Cabling without a Cable Needle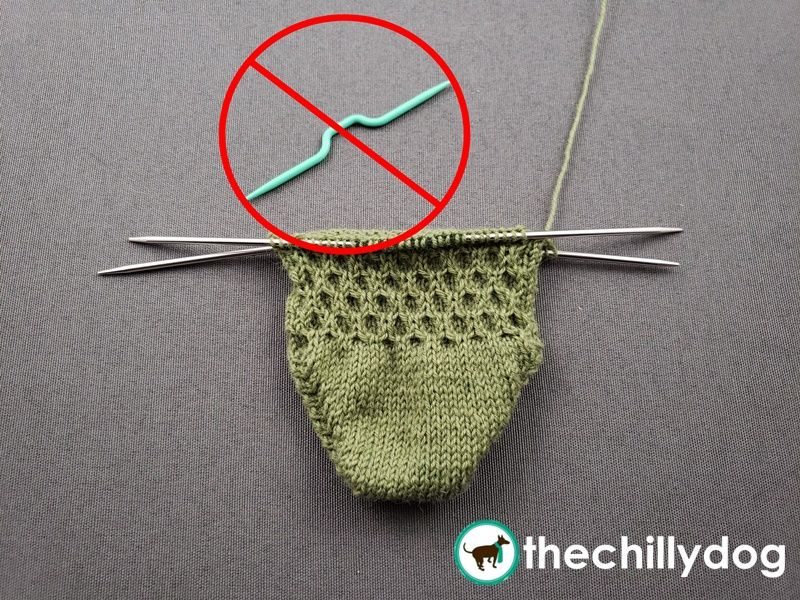 It's no secret that cable needles annoy me. First of all, I can never find one when I need one. Second, knitting is fidgety enough without introducing one more needle. After all, I only have so many hands.
Luckily, you can knit cables without a cable needle. A word of warning, though. This method is not for the faint of heart. It involves slipping stitches completely off of your needles and letting them dangle freely for a moment.
When you knit cables, all you're really doing is switching the order of the stitches you're knitting. For example, to create a 2/2 cable, instead of knitting four stitches in order - 1, 2, 3, 4 -  you cross stitches 3 and 4 in front of or behind stitches 1 and 2 (depending on which way your cable will slant) and knit them 3, 4, 1, 2.
Usually, you use a cable needle to help shift things around. Unless you are working a really wide cable, the stitches can easily be shifted on your regular needles.
Lesson Notes
Pattern: Beekeeper Socks
Needles: Brittany single point knitting needles
Notions: Clover cable needle
---
Yarn, Needle & Notion Support Provided by