Double Knitting | May 6, 2023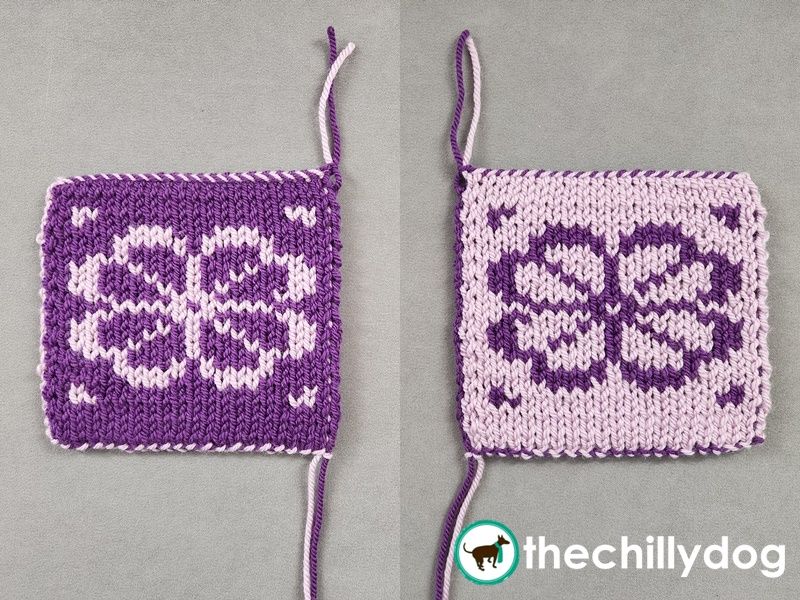 Double knit colorwork is an almost magical technique! You knit a two-color design, creating two layers of fabric at the same time. The image on one side of your knitting is the negative image of the other side and both sides appear to be completely knit.
In this class we'll be covering the basics of double knitting, English or continental style, and you will learn a two-color cast on, how to keep the side selvedges of your double knit fabric closed, how to read a color chart and the gathered bind off.
When: Saturday, May 6, 2023 from 1-4 p.m.
Cost: $40 non-members and Pack Basic Members ($30 Pack+ Members)
Where: The Chilly Dog Studio, Priceville, AL
Prerequisites: Must be able to do the long tail cast on and work k1, p1 ribbing
Homework & Materials: Students will need to bring two highly contrasting yarns of the same weight and preferably of the same brand and type, as well as appropriately sized needles. Choose a yarn weight (sock, dk or worsted) that you are most comfortable working with.
Class size is limited. Reserve your spot by sending us a note.
---