Daredevil Afterthought Heel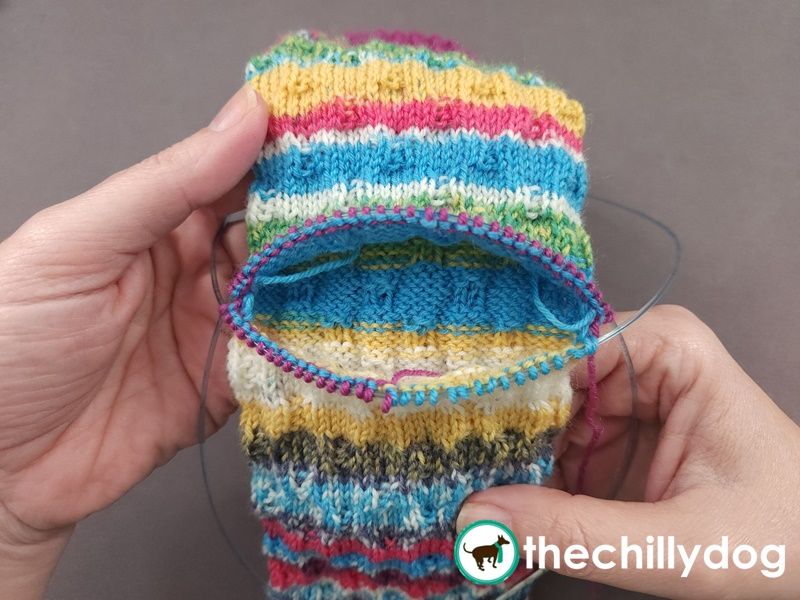 Afterthought heels are not usually my favorite style, but the technique does have it's advantages.
First, a true afterthought heel can be used in socks that are knit from the top down or from the toe up.
Second, you don't have to worry about turning the heel while you are knitting the sock. Essentially you just knit a tube with a toe, then snip a thread to open the sock where the heel belongs and knit in the heel.
Most importantly, a true afterthought heel is not prone to unsightly gaps or holes at the corner of the heel like some heel turning methods, including a planned afterthought, or forethought heel, which uses waste yarn to mark your heel placement as you knit your sock.