Disappearing Circular Cast On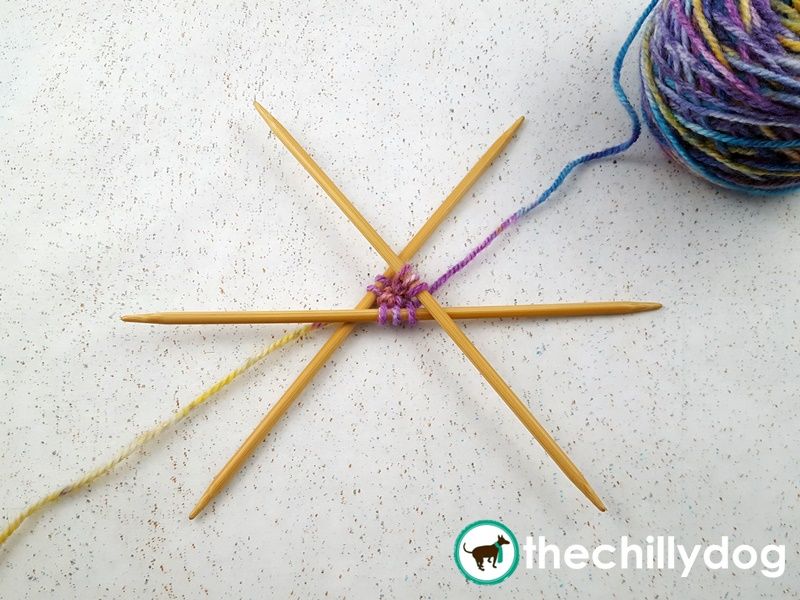 If you enjoy knitting toe up socks, top down hats or amigurumi figures, the disappearing circular cast on is an essential skill. This cast on feels almost magical because after working a couple rounds of knitting you simply pull the yarn tail and the cast on stitches are gathered tightly into a tiny circle at the center of your work. For those of you who also crochet, the disappearing circular cast on is similar to starting a crochet project with a magic ring.
I like to use a variation of the provisional cast on. Instead of casting on stitches around a piece of waste yarn, you actually cast on around the yarn tail.
Lesson Notes
Pattern: Feeling Loopy Socks