Dividing Stitches for Small Circumference Knitting in the Round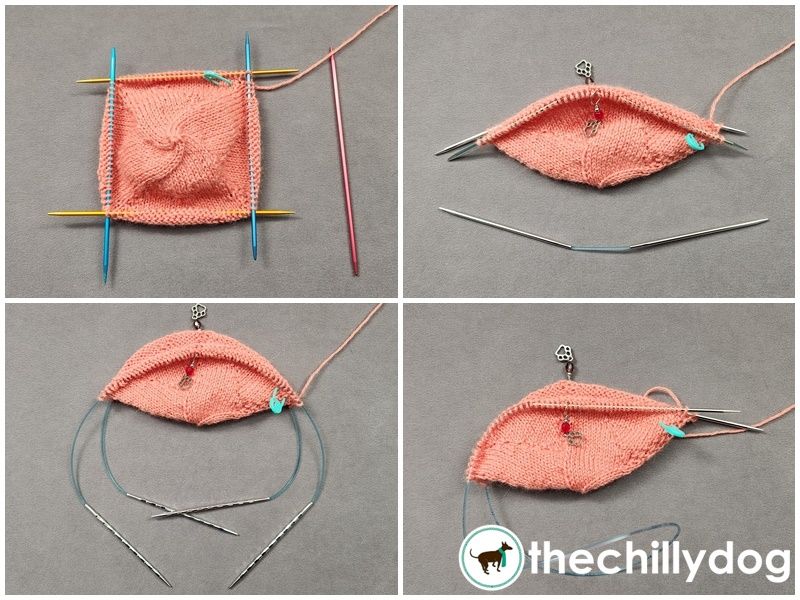 Often when you're knitting in the round you use a circular needle that's 16 or more inches long so you can just knit around and around. This works great for sweaters knit in the round or maybe even the brim of a hat.
However, when you need to knit around a circumference less than 16 inches, a standard circular needle will be too long to hold your stitches, that's small circumference knitting. It's used when you shape the top of a hat, or knit socks or mittens.
There are 4 styles of knitting needles commonly used for small circumference knitting; five rigid double pointed needles (DPNs), three flexible DPNs, two long circular needles, or the magic loop method on one long circular needle.