Grammy's Former Favorite Potholder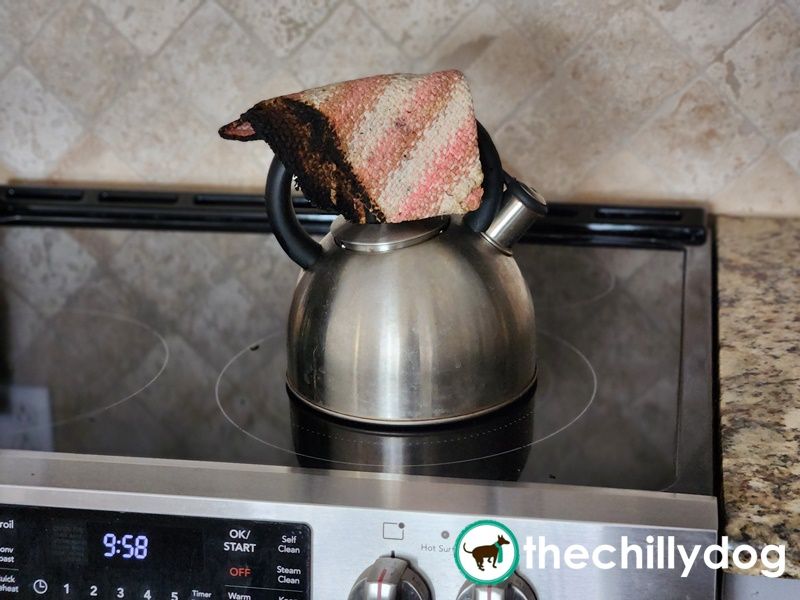 Years ago, my mother-in-law sent me a crocheted, cotton potholder as an inspiration piece. It was her favorite potholder and she thought maybe I could create a knit version for her, and I did.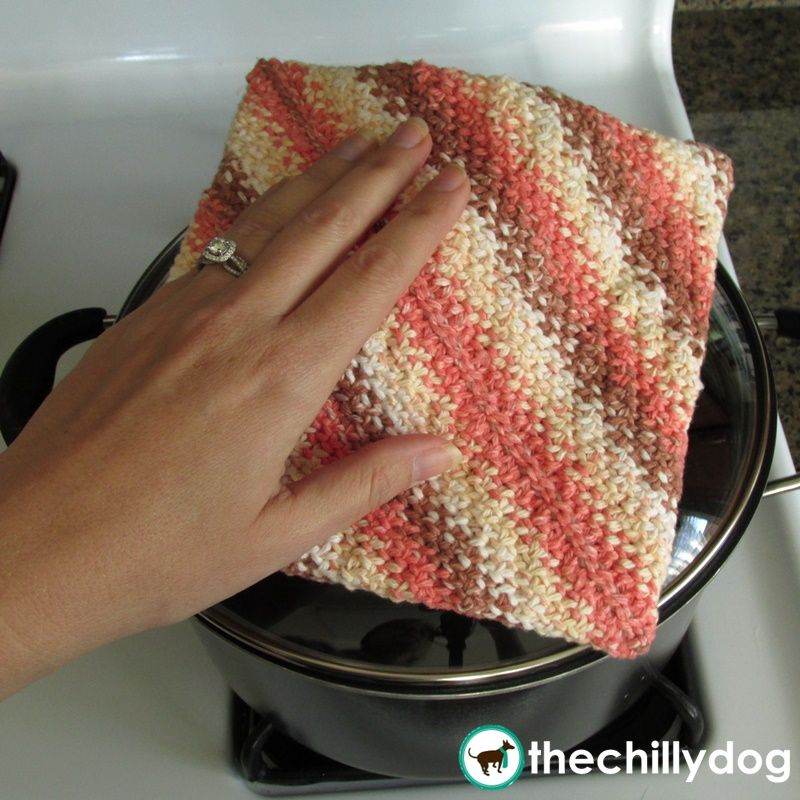 The potholder lived in her kitchen drawer for years and was used regularly until that fateful day. She used the potholder to remove a hot lid. Then, she set the lid on an empty burner of her gas stove with the potholder draped across the handle. (I bet you can see where this story is going.) She walked away while the stove was still lit and the potholder caught on fire! Luckily the fire was quickly extinguished.