Helical Knitting Two Color Stripes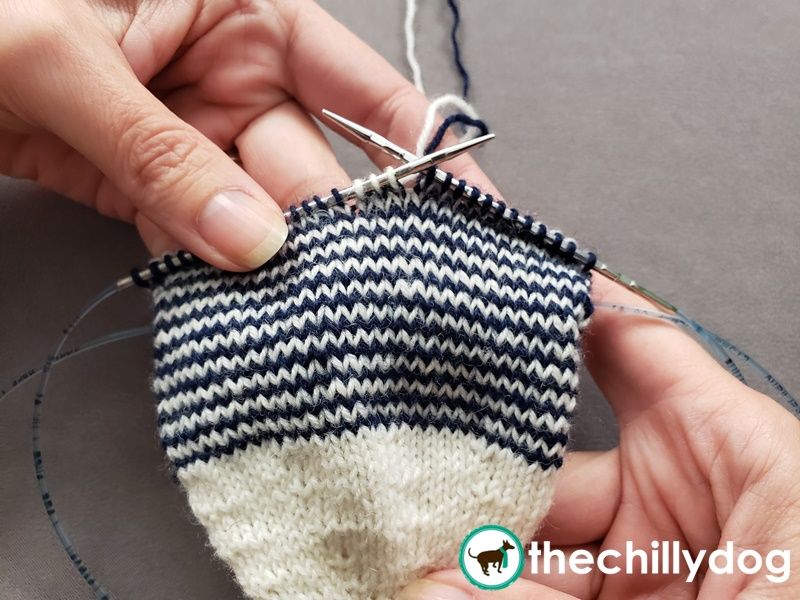 Helical knitting is an idea that intimidates some knitters. But guess what! If you know how to knit in the round, you already know how to knit helically.
Knitting in the round is a misnomer because we are really knitting helically, or in a long continuous spiral. When working with a single color of yarn in the round, you don't need to put much thought into the process.
Unfortunately, when knitting stripes in the round, you'll often get unsightly jogs or tension irregularities at the color change. At least there is an easy way to prevent those jogs.