How to Make Yarn from Silk Hankies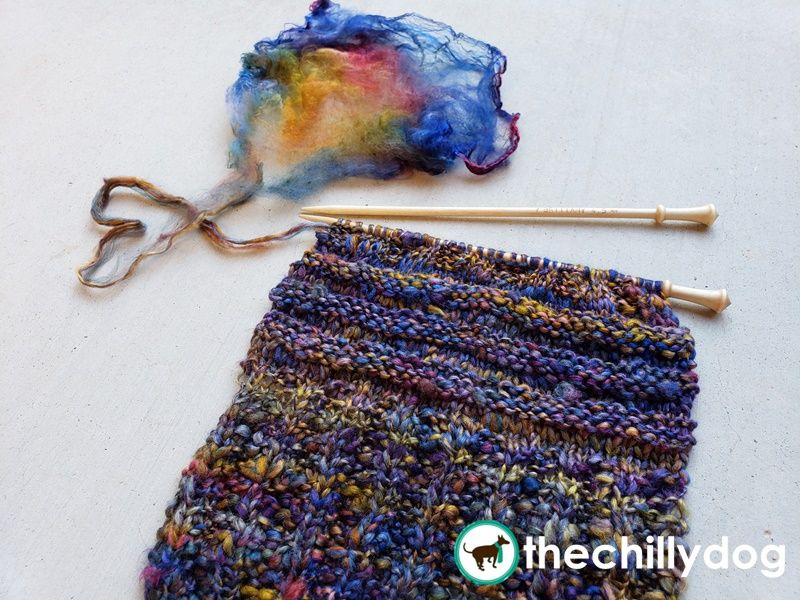 A few weeks ago I was at Grandma's Spinning Wheel (my favorite Tucson yarn shop) and the owner handed me a stack of beautifully dyed silk hankies. She explained to me how you can peel apart the fine layers of stretched out silk cocoons, draft it into yarn and start just start knitting.
I started peeling and drafting and was enchanted with the fiber. It was so decadent, like knitting with a cloud. Even though I am normally a very methodical, structured stitcher, the raw, organic feel of working with the silk fiber was captivating.
The nice thing about making silk yarn is that you don't need to be familiar with how to use a spindle or spinning wheel. There is absolutely no spinning in this project. Also, be aware that fine silk fiber snag on everything as you are making the yarn. Take off your jewelry, roll up your sleeves, file your nails and exfoliate and moisturize your hands.