How to Measure Your Foot for Knit Socks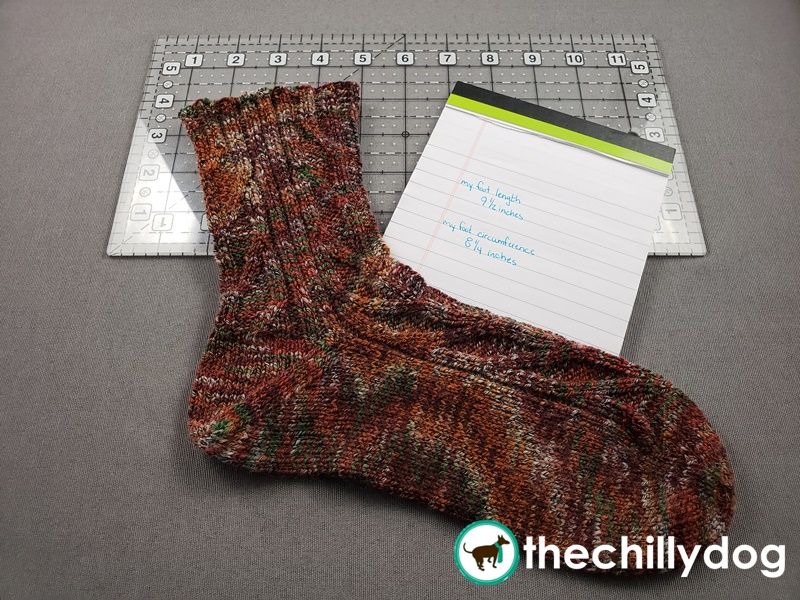 There's nothing better than a cozy pair of hand knit socks and nothing worse than an ill-fitting, baggy pair. It's worth spending some time, before you start knitting, taking good measurements of the feet the socks will be worn on.
For the best measurements, you'll need to use a hard ruler to measure foot length and a soft tape measure for the foot circumference. Also, it's good to take measurements early in the day because activity and warm temperatures can cause feet to swell a bit.
Foot length should always be measured with a hard ruler. Place your heel and the end of the ruler against a wall. Measure length from the back of the heel to the end of your longest toe. Be careful not to bear weight on the foot being measured or your foot will lengthen and spread.
Measure your foot circumference with a tape measure. Set your foot on the floor with the tape measure around the widest part of the foot. Remember not to squeeze the tape measure too tightly.
Don't forget to measure both feet. They may not be the same size.
Lesson Notes
Pattern: Birch Gove Socks
Notions: Creative Grids 6x12 inch non-slip grip ruler, tape measure
---
Yarn, Needle & Notion Support Provided by