How to Reuse Frogged Yarn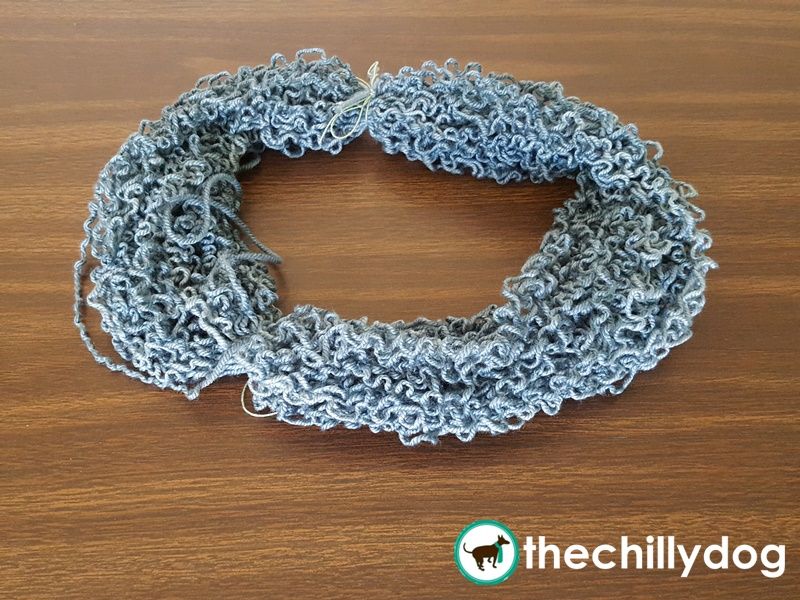 Even experienced knitters can have projects go horribly wrong and end up frogging (rip-it, rip-it, rip-it out) a substantial amount of yarn. I'm not talking about a scarf or a sock. I'm talking about frogging an entire sweater. Yep. I recently frogged an entire sweater.
When I was designing my Slipstream Cardigan, the shoulder did not turn out anything like I envision. It was horrible and here's the proof.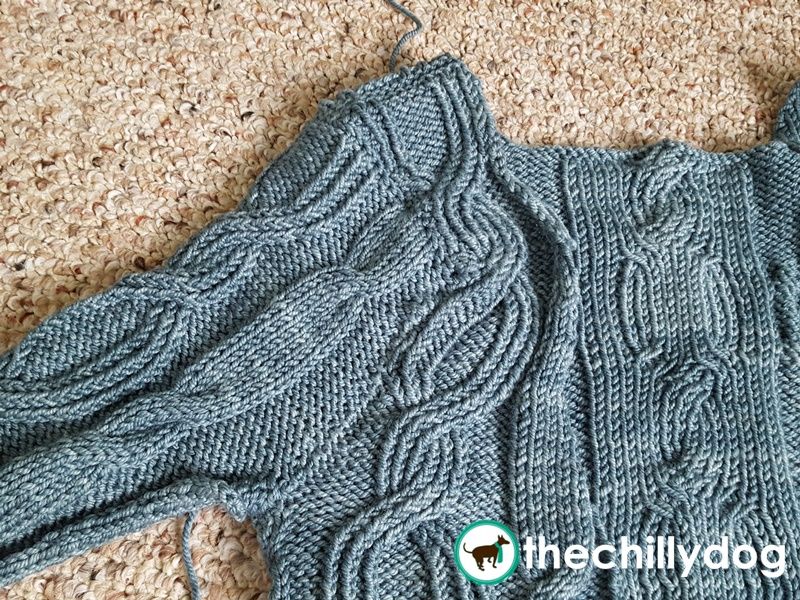 I knew I had to start over, but I couldn't just throw away eight beautiful skeins of yarn. That would be an epic waste. Instead, after a few tears were shed, I ripped out the entire thing.
I hope you never have to do this because it is heartbreaking, but if you do, here's how I rescued my frogged yarn. This method would also work well if you were recycling yarn from a 2nd hand sweater for a knit or crochet project.
Start with the item you are frogging. In my case, here's the body of my sweater.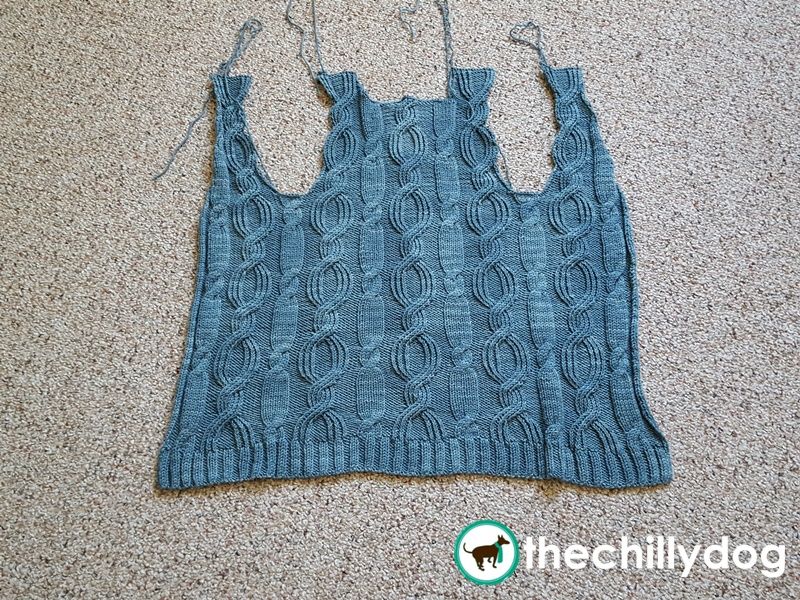 Find the end of the yarn and carefully un-knot it. Then start winding your yarn onto a niddy noddy. (If you don't already have one, it's easy and inexpensive to make a niddy noddy out of PVC.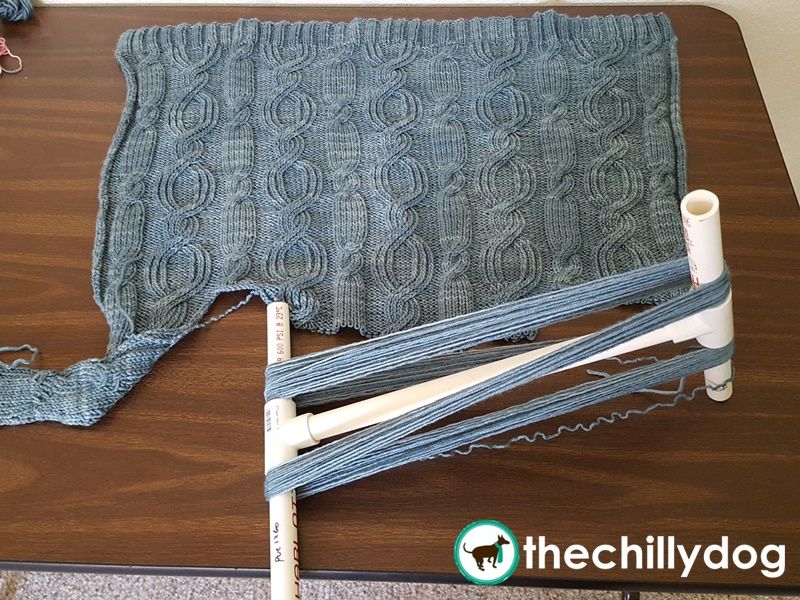 When you reach the end of your yarn, secure both ends with pieces of string or scrap yarn.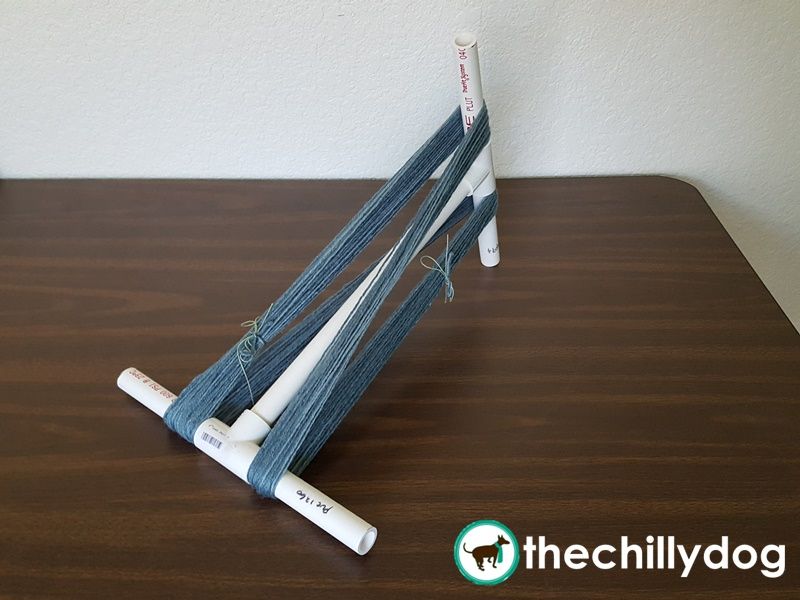 When you pull the yarn off the niddy noddy you will see it is very kinky. Knitting or crocheting with yarn like this will produce an unexpected results, so you need to make the yarn straight and smooth again.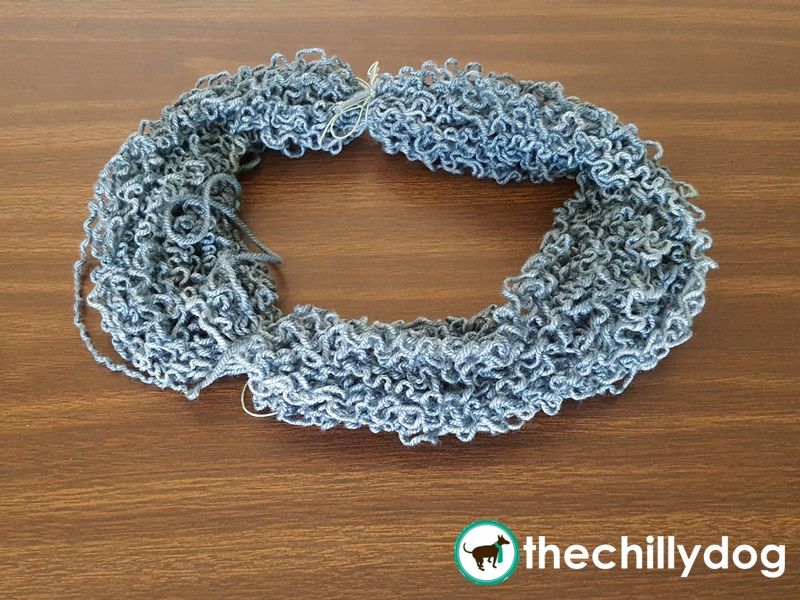 Simply soak the yarn in some tepid water. There's no need to agitate it, especially if it is wool and could felt. Just let the yarn absorb the water. Then, dump out or drain the water and gently press the yarn with your hands to get rid of some of the excess water.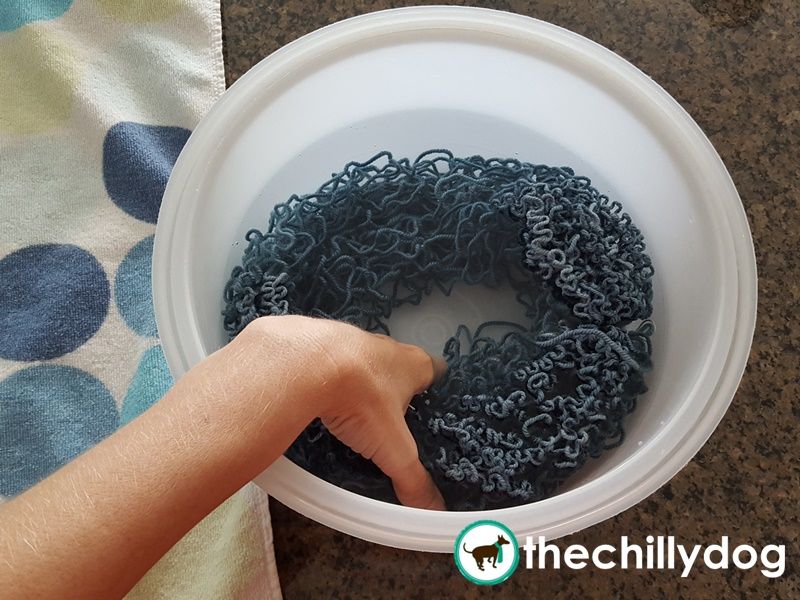 Lay the yarn on a thick towel and press out more of the moisture with your hands.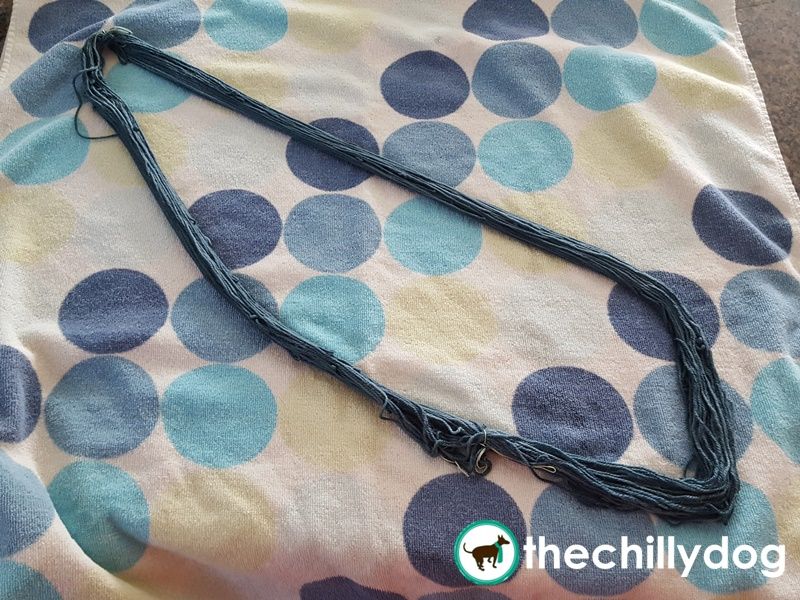 Then, lay your yarn flat on a sweater drying rack and let it dry completely.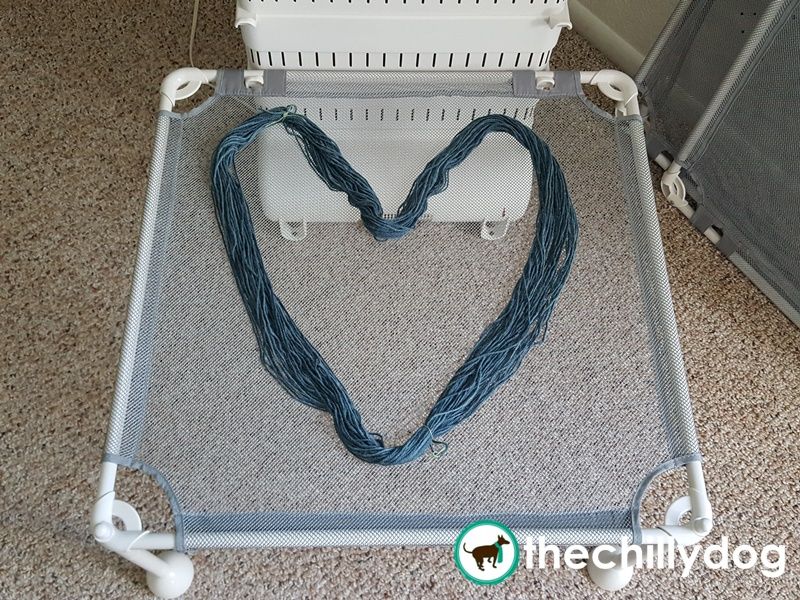 After the yarn has dried, you can see that it has regained it's original shape and is almost ready for knitting or crocheting.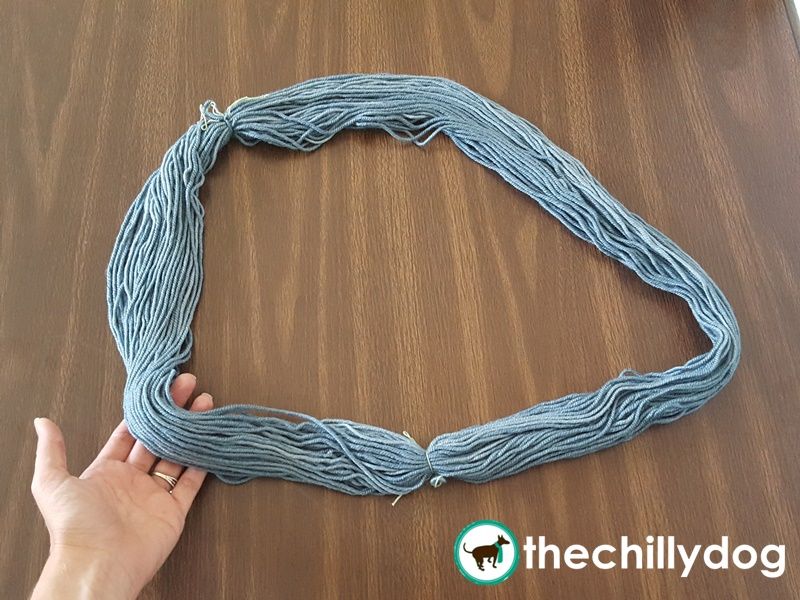 Rewind your yarn back into a ball or cake and you can start stitching a project that you can be proud of.