The Neatest Jogless Join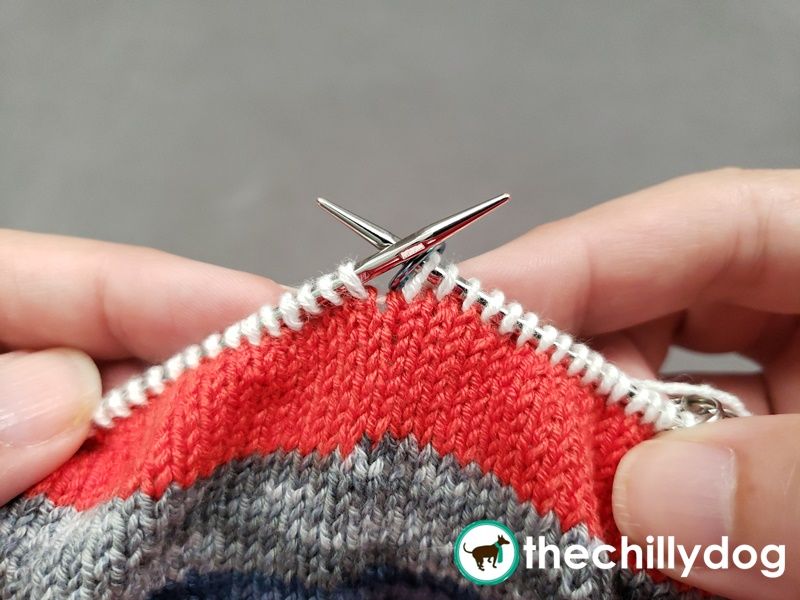 I'm working on a pair of my Founders Day Socks. The wide striped pattern is made with yarn leftovers I found in my stash one day and not self-striping yarn.
If you've ever knit wide stripes like this in the round, you're well aware of the funny little jog that can happen at the color change. The jog occurs because we're not really knitting true rounds, or layers, that stack one on top of the other. Even though we call it knitting in the round, we're really working in a spring-like spiral.
So how can we minimize that funny little stair-step when we change colors?