Joining Yarn for an Afterthought Heel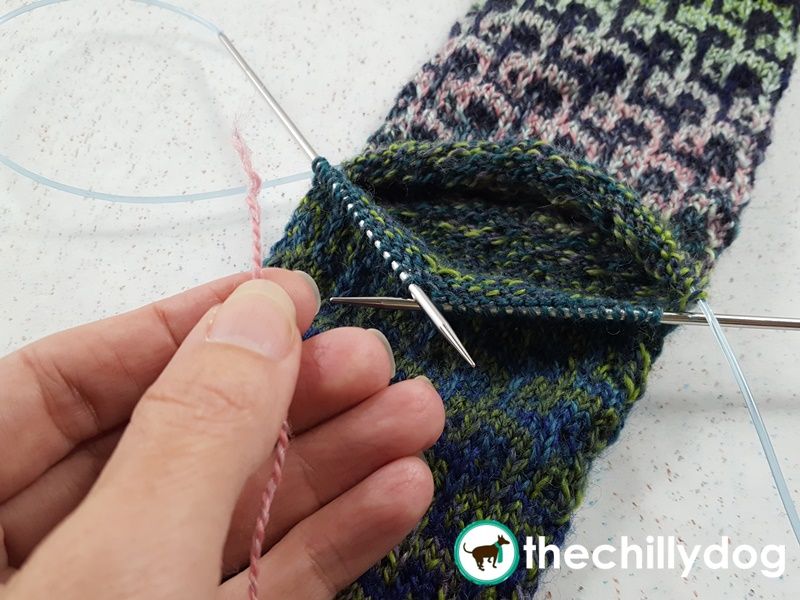 Anyone that has knit a hat, socks, mittens or gloves knows that joining a new yarn when you're working in the round can be tricky. If you just start knitting with the new yarn, you get a hole between the first stitch of the round and the last.
Some knitters choose to stitch that little hole shut with their yarn tail. I prefer to avoid the gap completely by pulling my new yarn through the stitch that is one stitch before and below where I am going to start knitting.
Lesson Notes
Pattern: Feeling Loopy Socks
Yarn: Schoppel Zauberball Crazy
Needles: skacel by addi Turbo Rockets
---
Yarn, Needle & Notion Support Provided by