Knitting Charts at a Glance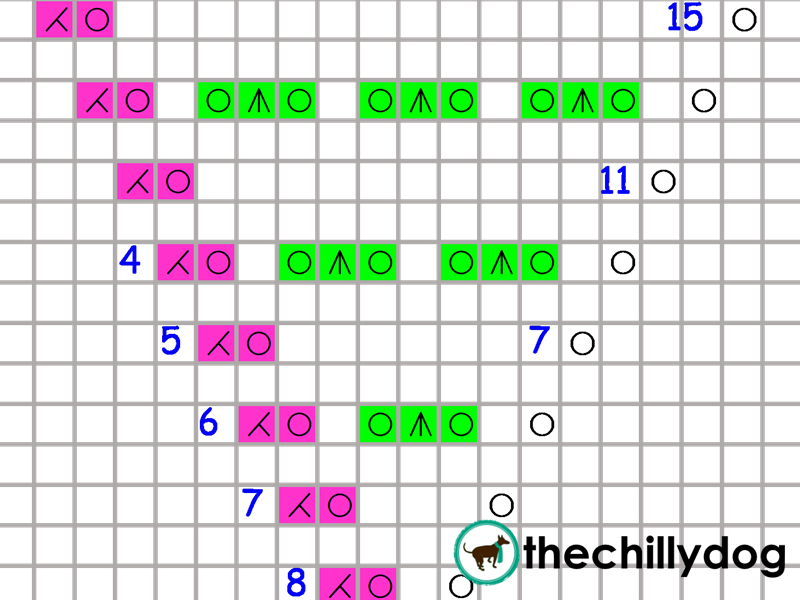 I'm a visual learner, so when I have a choice between reading a stitch chart or following written instructions, like for the Duck Pond Socks I'm knitting right now, I almost always opt for the chart.
If you are also a knitter that prefers charts. Today's lesson is for you.
I won't be going into details about how to interpret stitch charts and symbols. Instead, I'd like to share three quick tips that will help you read your chart at a glance so it doesn't have to be center stage while you're knitting.