Knitting with the Special Yarn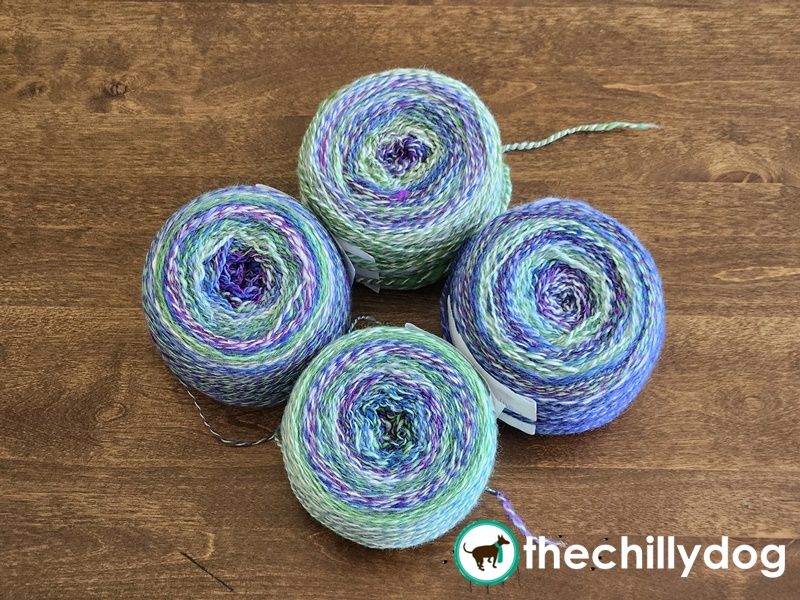 Four gradient, handspun (by me) cakes have been sitting in my stash for about a year just waiting to become a sweater and I'm finally making time to cast on this special, Polwarth wool and silk yarn.
Last summer, as I was spinning, I knew the yarn would become a seamless, top-down, vanilla sweater. Let the yarn do it's work. Long, slow color changes shouldn't be broken up into pieces or cluttered with overly-complicated stitch work.
And now my confession!