Mock Cables or Twists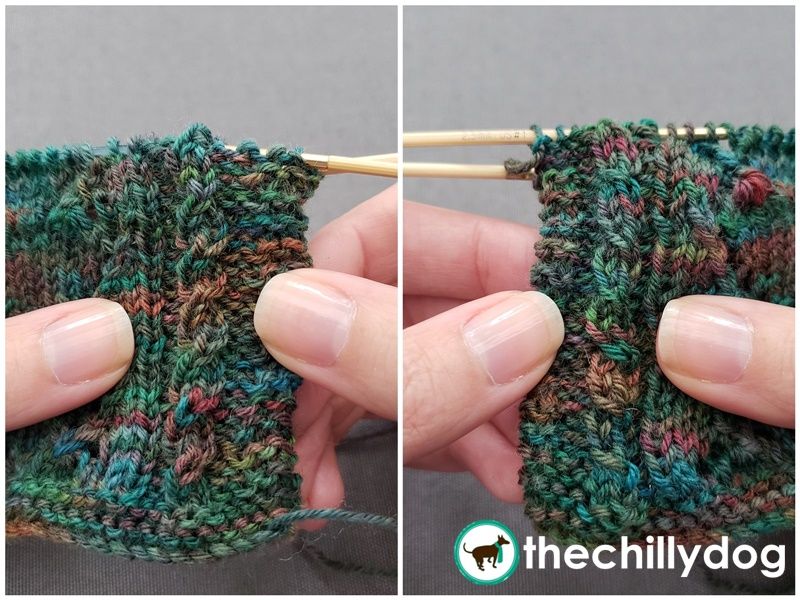 Would you like to add the look of tiny cables to your next knitting project without actually cabling? Mock cables, or twists, may be the solution. Twisting two stitches to the right or left, abbreviated t2r and t2l, can easily be done without the use of a cable needle.
Twist 2 Right (T2R) -  k2tog leaving sts on the needle, insert the right needle between the sts just worked and k first st again, slip both sts off the left needle together
Twist 2 Left (T2L) - with right needle behind work, k in the back loop of the 2nd st on the left needle, k in the front of the first st, slip both sts off left needle together
Lesson Notes
Pattern: Secret Admirer Socks
Yarn: Schoppel Admiral Cat Print
Needles: skacel by addi Bamboo FlexiFlips
---
Related Lessons
Get the help you need, when you need it with these seven, skill-building tutorials.
Secret Admirer Socks
Lesson 1: Cable Cast On with addi FlexiFlips
Lesson 2: The Meaning of 'No Stitch' on a Stitch Chart
Lesson 3: Knit 4 Together and Slip 4 Knit (k4tog/s4k)
Lesson 4: Right and Left Twists (t2r/t2l)
Lesson 5: Preventing Gusset Gaps
Lesson 6: How to Turn a Sock Heel
Lesson 7: Picking Up Stitches on a Garter Edged Heel Flap
---
Yarn, Needle & Notion Support Provided by

---