Partial Spit Join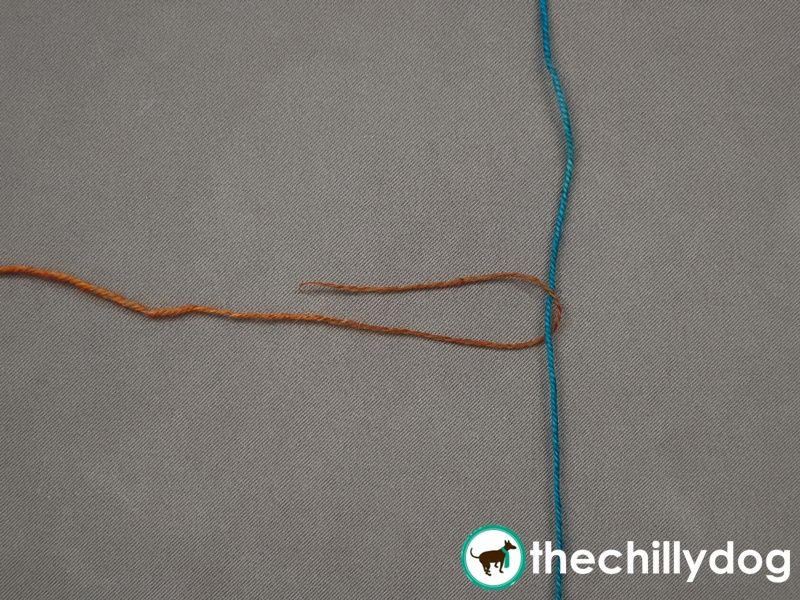 Like most knitters, I don't enjoy weaving in yarn tails, so whenever possible, I try to minimize the number of tails I'll have to deal with at the end of a project.
I'm currently knitting a pair of Duck Pond Socks, which features narrow bands of color.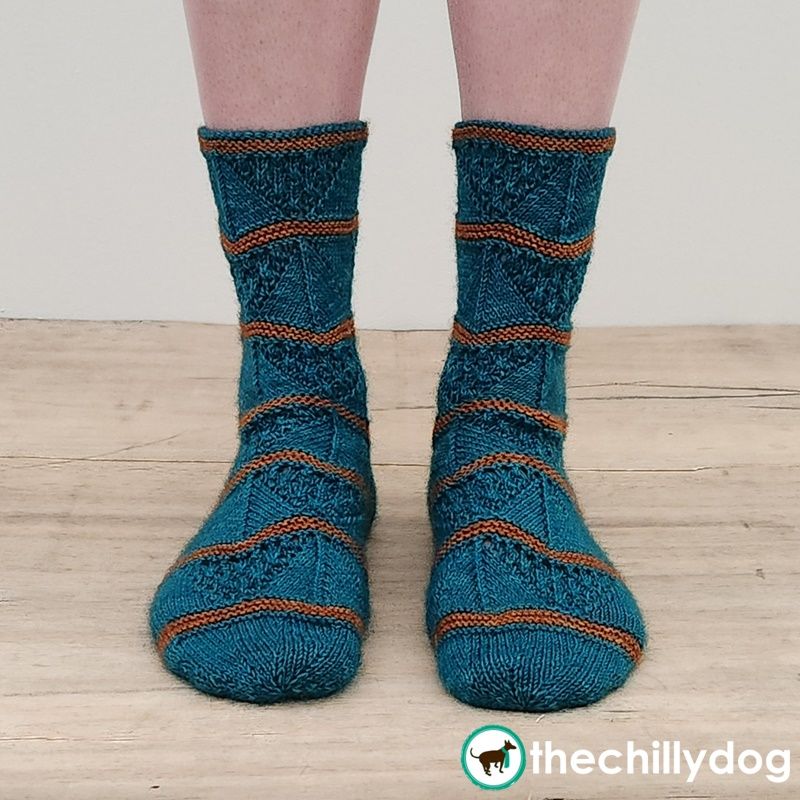 When I reach one of those narrow stripes, I could:
cut my main color yarn
join the contrasting color yarn
knit the stripe
cut the contrasting color
rejoin the main color
That would give me 4 yarn tails to weave in later. Instead, I use a simple spit join to attach the contrast in color, and carry the main color on the inside of the sock.
Here's how it's done.