The Dreaded Curling Edge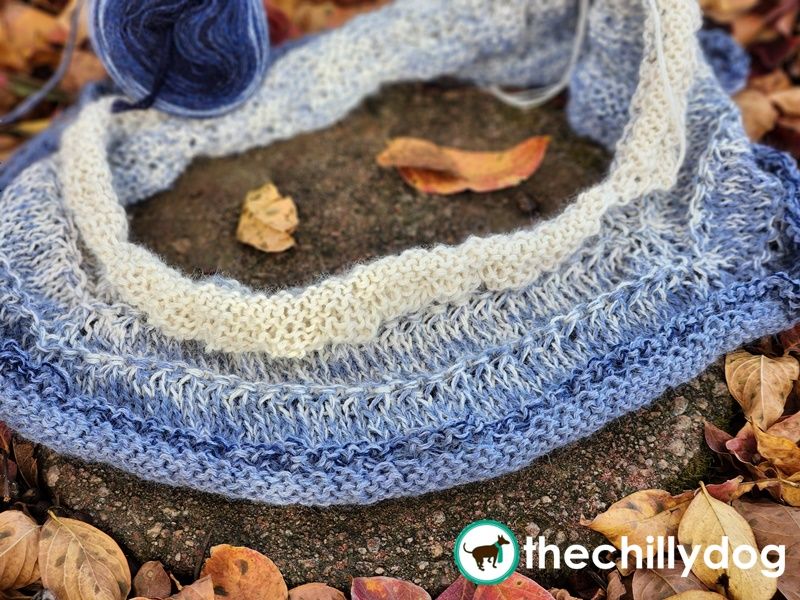 I do a lot of sampling and swatching at the beginning of the design process so I can avoid unwanted surprises as I develop my patterns/projects. Occasionally, an unexpected problem still pops up when I begin knitting and that's exactly what happened with my Poolhouse Poncho (pattern releasing in early January 2023).
This poncho design has been in my head for quite awhile. It pairs simple raglan shaping with a light textured stitch pattern and Skacel's super-soft, HiKoo Concentric yarn. Since the body features basic stitchwork to highlight the ombre color-changes, I wanted to add some special touches around the edges. I chose an elegant, twisted garter cast on for the neckline.
I swatched multiple variations of the cast on to make sure everything was just so and finally I began to knit. I cast on... knit one round... knit another round... knit five rounds... and everything looked good. Really good. After a few dozen rounds I set my work down and GASP the cast on edge had curled over so much my twisted garter edging was completely hidden. That couldn't be right!
I ripped it all out and tried again. Just like before everything started fine for the first few rounds and then all of a sudden things weren't fine. The edge suddenly flopped over. I grabbed my spray bottle and gave the fabric a light mist to see if a little blocking would be enough to solve the problem but it wasn't.
Now I'm sure that every person who has ever knit a project in plain stockinette stitch has experienced the dreaded curled edge. Even though my stitch pattern was not completely stockinette, apparently it was close enough.
Sometimes aggressive blocking or using a larger needle size can help minimize the curl, but neither of those options were feasible with the non-plied, 100% baby alpaca yarn I was using. Over time, alpaca has a tendency to stretch, so those first two options would lead to a very droopy fabric after a few wears.
I opted for a third solution, using a more balanced stitch pattern with closer to the same number of knits and purls. Instead of following the twisted garter edging with stockinette stitch, I worked a few rounds of 3 x 1 (k3, p1) rib. It's not a completely balanced stitch pattern, but I hoped it would be balanced enough to stop the curl without being too obvious.
Happily, it worked! The fabric didn't curl to hide the delicate twisted garter edge and unless you look super close, you can't tell that the first few rounds are ribbing.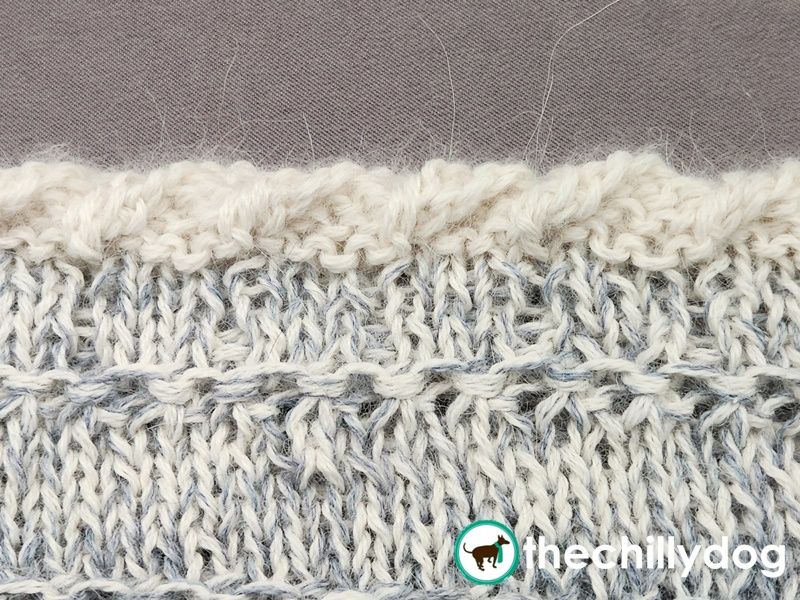 The curling at the neckline made me rethink my plan for the lower edging. Again, I didn't want to aggressively block or use larger needles to hide the inevitable curl.
At the bottom of the poncho I worked the final round in 1 x 1 rib followed by a variation of the frilled bind off. The variation produces a sort of bobble. I was a little nervous because it did curl slightly as I was knitting, but after a good soak and laying the poncho flat to dry the curl was gone. I also anticipate during wear, the weight of the bobbles will keep the dreaded curl at bay.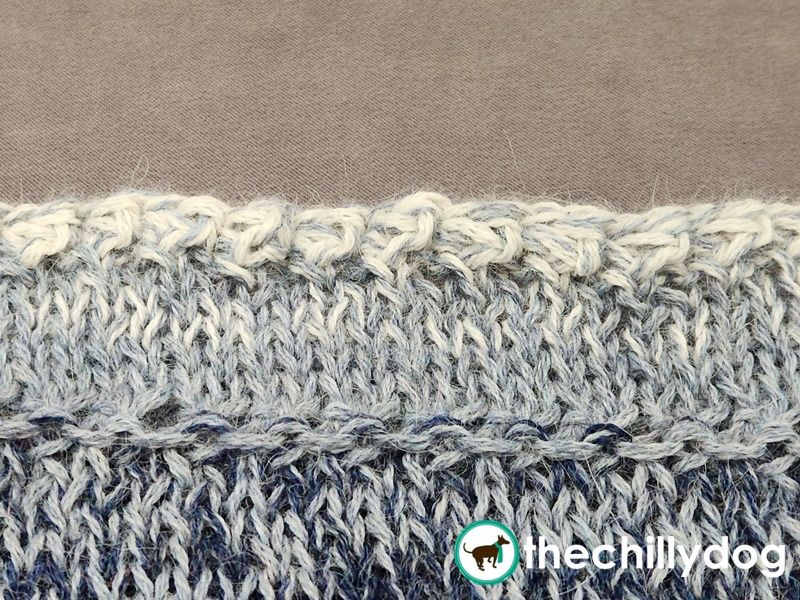 ---
Yarn, Needle & Notion Support Provided by

---