The Magic of Blocking
When you're creating fabric, whether you're weaving, crocheting or knitting, your project really isn't finished until it's wet finished, or blocked. Textiles magically transform into something new as soon as they hit the water and dry. How much they change depends on the fiber content, gauge, stitch/weave pattern, and more.
In knitting, the transformation is probably most noticeable when you're knitting with lace weight, wool yarn with a loose gauge (your needles are proportionally much bigger than the thickness of your yarn) and using an open and lacey stitch pattern. As you're knitting under these conditions your  fabric looks...well, sloppy. It doesn't matter how much knitting experience you have.
Right now I'm in the middle of the Chasing Butterflies KAL and working under those exact conditions. My fabric looks like a hot, crumpled mess.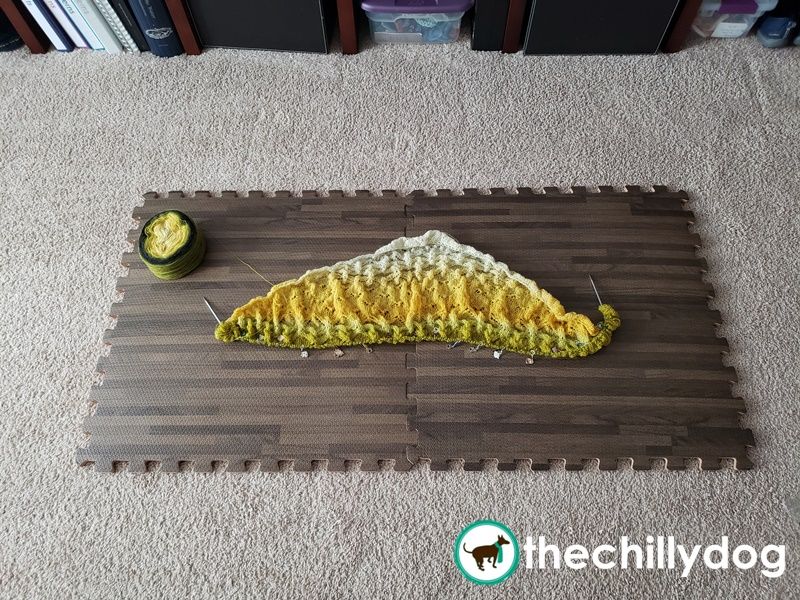 Normally I don't block mid-project, but over the weekend I was working on my shawl with friends and let's just say I may have been more focused on the conversation and snacks than my stitches. Before I knit any further I want to make sure I don't have any glaring mistakes and I simply can't make that determination with the fabric right now.
Since my needle cord is much shorter than the width of the shawl, I need to add an extra cord to my interchangeable needles. I removed one needle tip and attached the longest extra cord I have.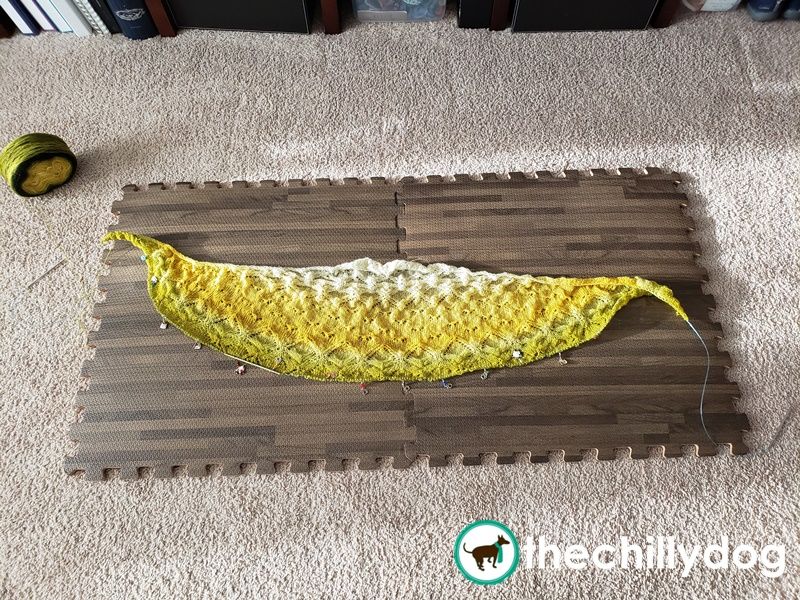 Just spreading things out makes the shawl look better, but the fabric is still kind of puffy in spots.
Since I'm mid-project, I don't want to aggressively stretch things out or spend a ton of time blocking. I used a spray bottle to lightly mist my fabric with water and then I gently shaped the fabric. This took less than 2 minutes.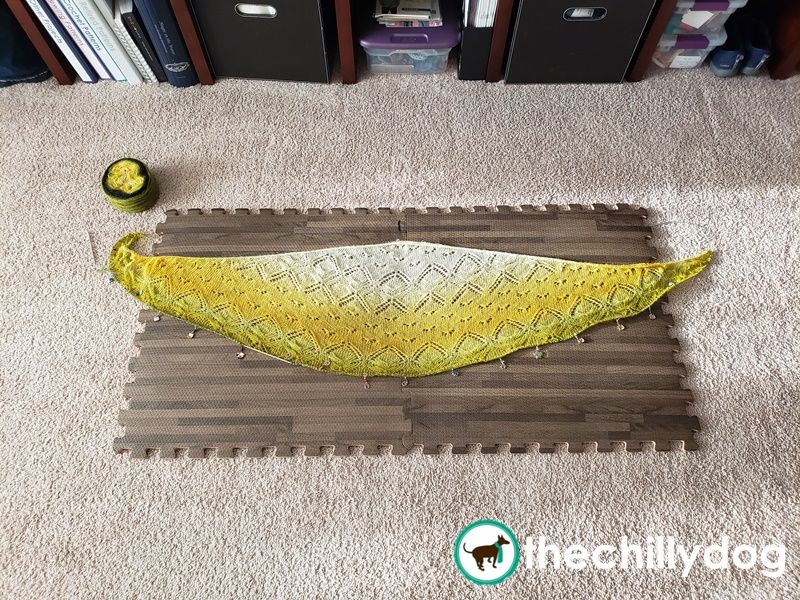 As soon as the first spritz landed on my butterflies the stitches started to relax into their finished form. The transformation is really magical. Then I let my shawl rest overnight. Even with the intense Alabama humidity, it was all dried out by morning and I was able to go back to my short cord and start knitting again
And the good news is, I apparently gave my shawl enough attention when I was stitching with friends because I didn't see any mistakes.
Lesson Notes
Pattern: Chasing Butterflies Shawl
Yarn: Shoppel Lace Flower
Needles: Skacel by addi Click Rocket Short Tip interchangables
---
Yarn, Needle & Notion Support Provided by