Top-Down Star Toe Shaping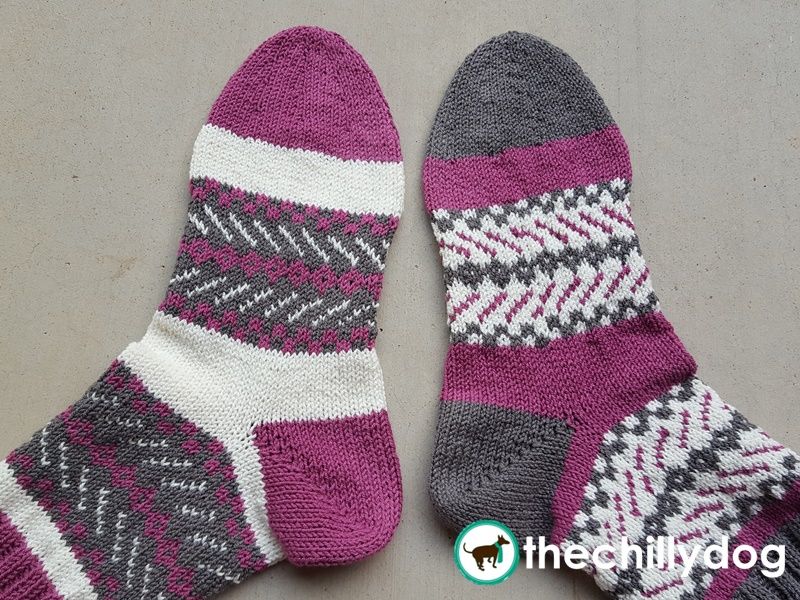 I have been a knitter for well over 20 years and a sock knitting addict for more than 10, but like many knitters before me, I was very much stuck in the rut of always knitting banded, paired-decrease toes on my socks. It is by far the most common type of toe shaping. And then I discovered the star toe.
Star toes on hand knit socks have a much more rounded, natural shape, and do not have to be joined with the Kitchener Stitch. Also, since the decreased stitches that shape the toe are distributed evenly around the sock so there is no obvious band on the sides of the toe. I personally think socks with star toes are more comfortable and have a sturdier toe.