Yarn Emergency Shadow Box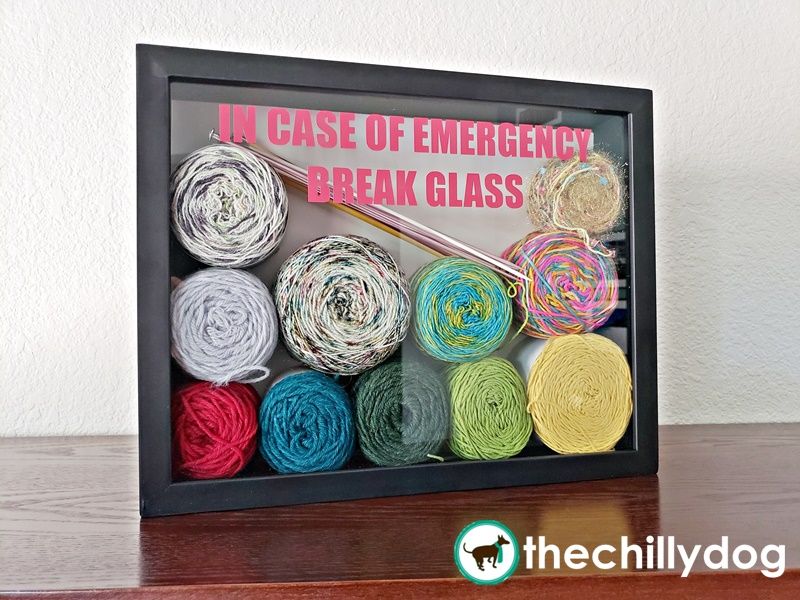 Ok, yarn stashers, you are going to love this project! Display your yarn in a clever "In Case of Emergency Break Glass" shadow box. It's ridiculously easy to create, can be customized for just about any hobby or interest and would make a great gift.
Materials
shadow box that is at least 3 inches deep
vinyl lettering
yarn, knitting needles, crochet hooks or whatever you want to display inside your shadow box
large piece of background paper (optional)
It's really important to use a shadow box that has enough depth. Most yarn cakes are about 3 inches tall, so if you use a box that is only an inch or two thick, your cakes will be smooshed up.
I used my Silhouette Cameo to cut the words from a sheet of adhesive vinyl, but you can purchase sheets of vinyl or sticker lettering at most craft stores.
Clean the glass and stick on the words/letters.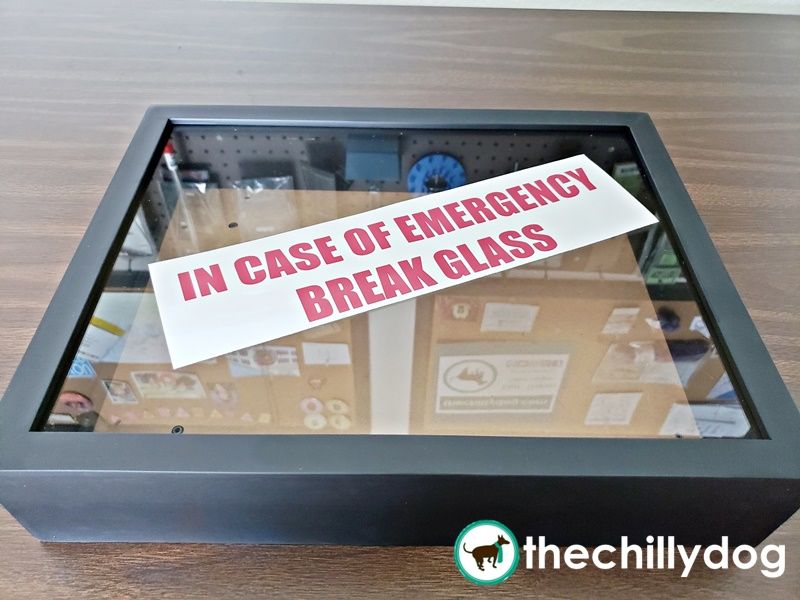 Now the fun part. Fill it up with yarn or other crafty materials and supplies. If you leave a little space at the top of your shadow box, you may want to put a large piece of plain paper between your items and the back of the box. Close up the back and you're done.