Yarn Over Short Row Heels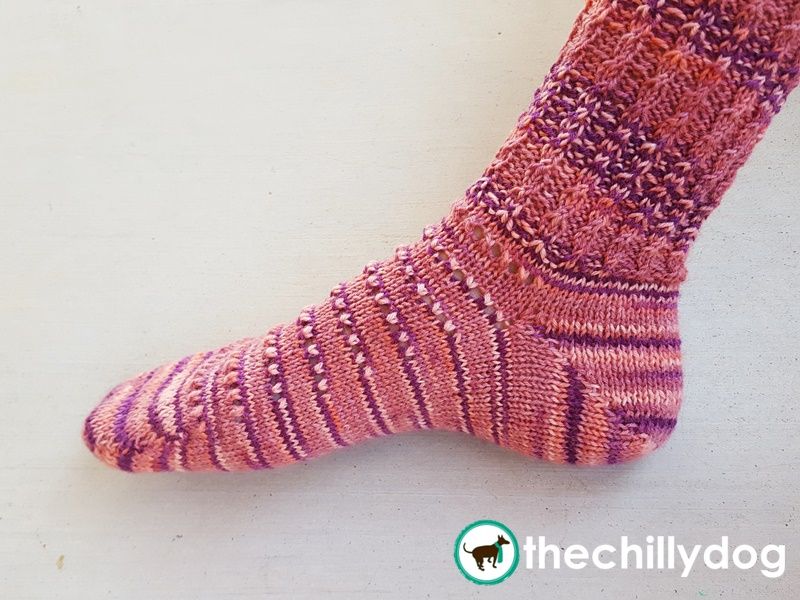 There are five main styles of short row heels - wrap and turn, yarn over, shadow wrapped, German and Japanese or pinned. Each has a slightly different looking diagonal "seam" at the sides of the heel. The yarn over method creates a very smooth, flat join on the inside of the sock making them comfortable for even the most sensitive feet.
Yarn over short row heels are fast and easy to work, even though they are not usually one of the first methods sock knitters learn.