Grammy's Favorite Potholder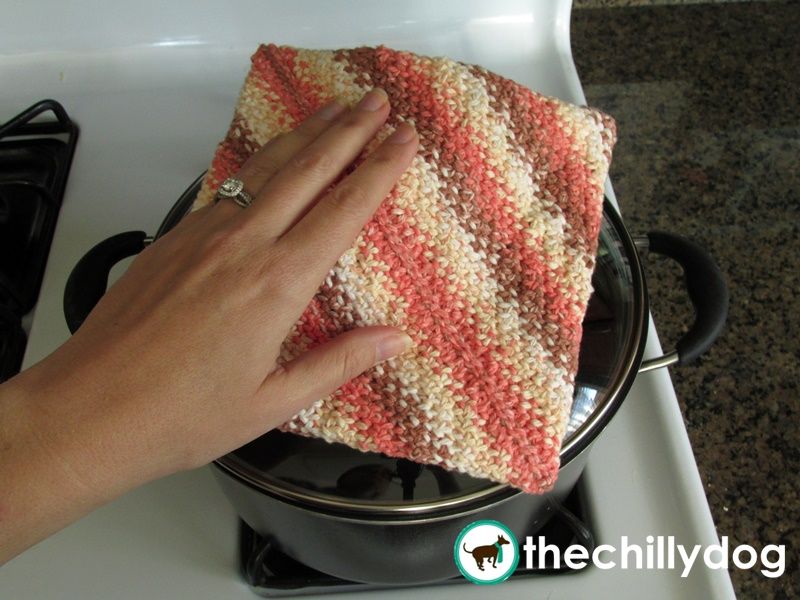 I have to thank my wonderful mother-in-law for providing the inspiration for this project! Years ago she sent me one of her favorite, handmade potholders. Hers was crocheted, likely by some lovely friend or family member. The pretty stripes and simple design inspired me to create my own knit version.
Don't blink, because the stitch pattern for this one is an easy linen stitch worked in the round.
Materials
1 - 2.5 oz skein of Lily Sugar 'N Cream Stripes
20-inch long US size 5 (3.75 mm) circular needles
stitch marker
yarn needle
It is very important to use 100% cotton yarn for this project. Synthetic fibers can burn and/or melt.
Gauge
24 sts and 36 rows = 4 inches in linen stitch
Finished Dimensions
approximately 7 inches square
Abbreviations
co - cast on
k - knit
yf - yarn to the front
yb - yarn to the back
Directions
CO 119 sts leaving a long tail that will be used for joining later.

Place a stitch marker at the beginning of the round. However, there's no need to count rounds.

*K1, yf, sl 1, yb* repeat until the piece measures 1/4 of the total cast on length ending at the stitch marker. Continue in the stitch pattern for 30 stitches (that's 1/4 of a round in case you are wondering).

My cast on edge was 19 3/4 inches around, so I worked the stitch pattern until my piece was slightly less than 5 inches from the from the cast on edge.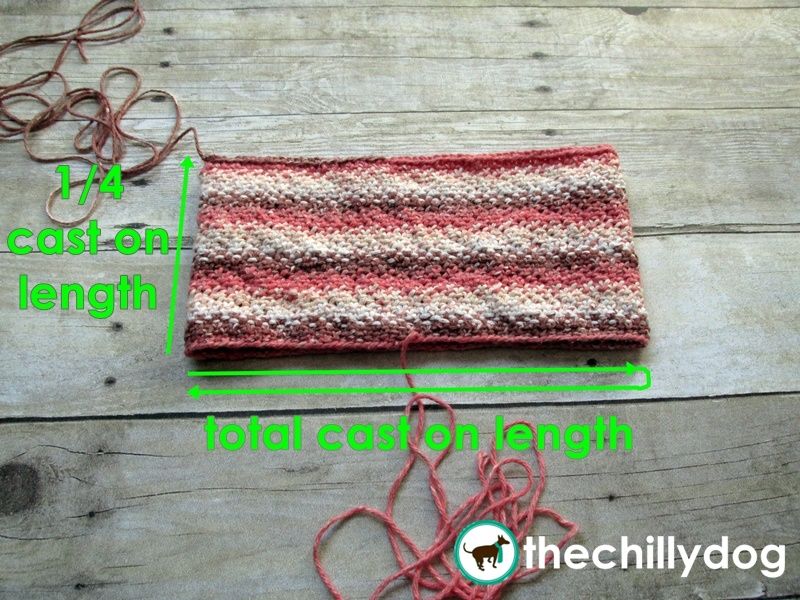 Bind off all stitches leaving a long tail. Notice that the yarn tails are offset.
Fold the cast on edge in half so that the yarn tail is at the beginning of the fold. Like magic, the cast on and bound off edges form perpendicular diagonals on the front and back of the potholder.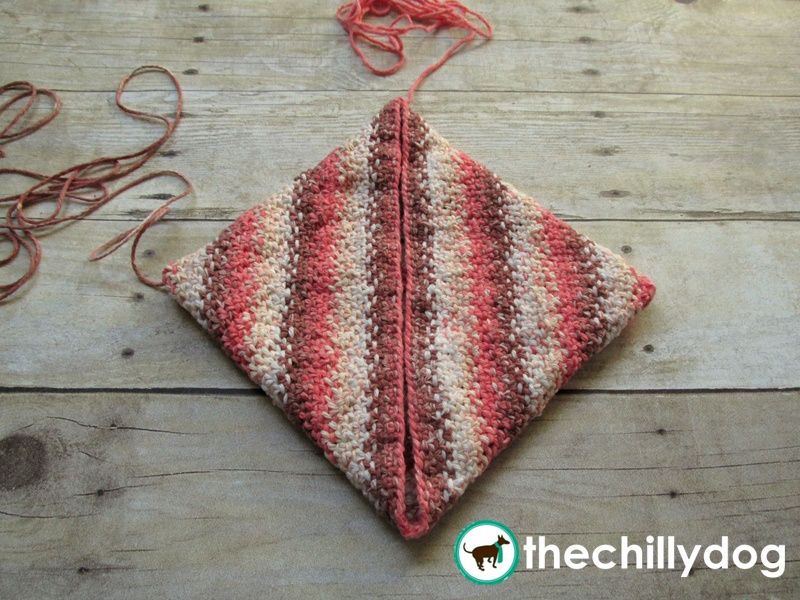 Use the first yarn tail to close the cast on edge opening. Then use the other yarn tail to close the bound off edge opening.
Of course, make sure to be careful when you are using potholders and working around hot pans and dishes in the kitchen because you don't want to burn yourself.