Monthly Wrap-Up | March 2023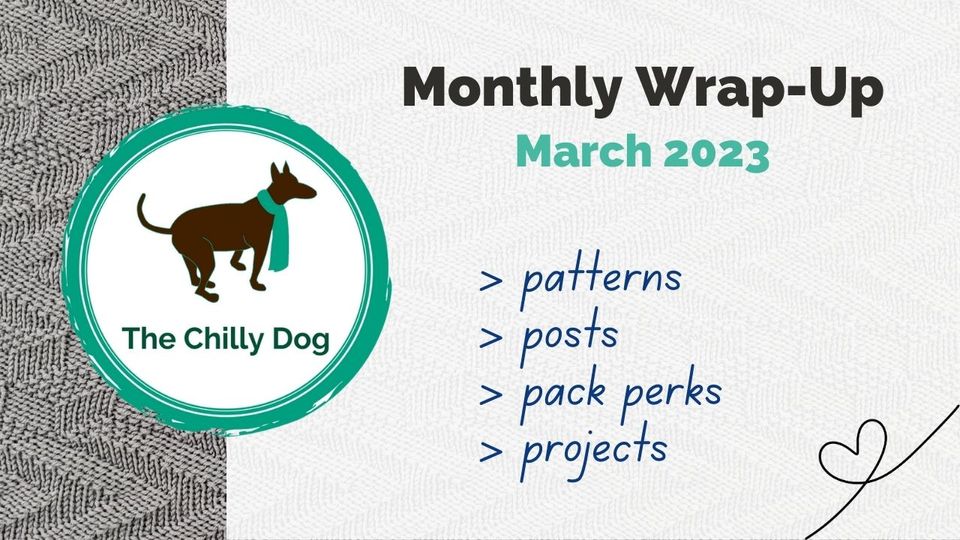 Patterns
Welcome to our monthly wrap-up. This month our new Rebound Socks pattern landed in the shop.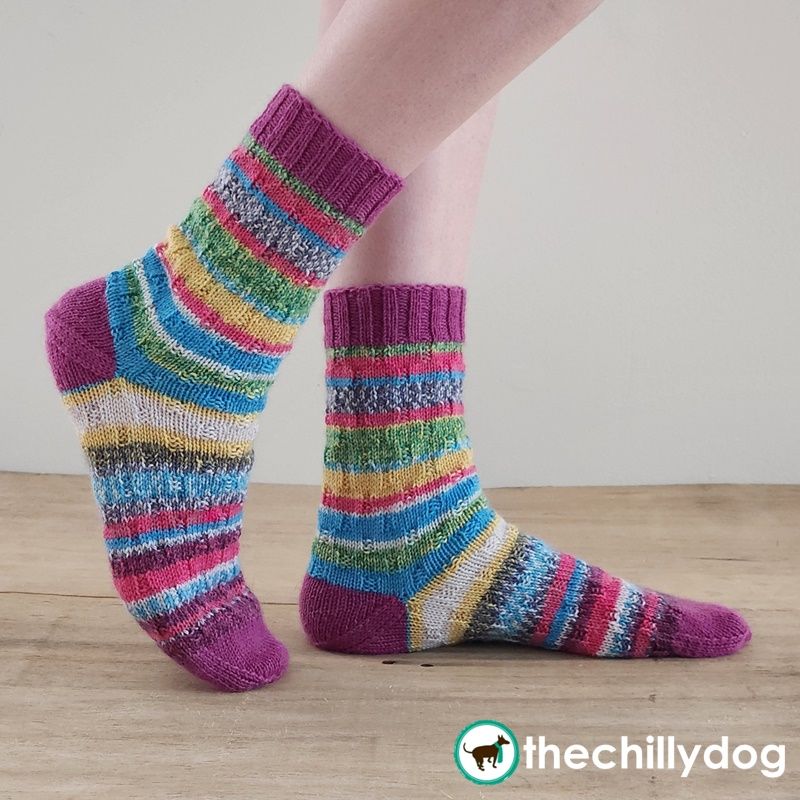 Rebound Socks
Knit entirely in the round with no heel turn. These lightly textured socks are worked from the top down with self-patterning yarn and have a contrasting cuff, toe and afterthought heel. The heel is added after the rest of the sock is completely knit making the pattern easy to adjust for different foot lengths.
Get the pattern
They're knit with Schoppel das Paar yarn, which is self patterning and comes in a hank, or rather two matching hanks, so you can easily knit up two identical socks.
Pack+ Perks
Plus level members, visit our Pack+ Perks page for these treats:
Your complimentary pattern this month is Rebound Socks
Our next virtual Stitch Counsel meeting will be on Friday, April 7, 2023 at 3:00 PM Central time
New Posts
Projects
I have a few things on my needles right now. First of all, last month I started knitting a pair of Ready, Set, Go Socks using the leftover bits from my Rebound Socks and some contrasting Zitron Trekking Sport in a different color.
And a confession, I started these for a sock knitting class, and one of my students finished her pair of socks before I even finished the first one. I think she's on her second or third pair by now. And here I am with one sock finished, and one sock still on my needles.
I also have a little double knit swatch on my needles as I'm getting ready for my next in-person class at the studio in May. (More information coming soon on our Events page.)
And finally, stay tuned because we're almost ready to share an official announcement about our next knit along with our friends from Makers' Mercantile!
---
Yarn & Needle Support Provided by

---